Movies with cinematographer Luc Montpellier Away from Her
It has been said that Alzheimer's is the only "major" terminal condition to exact a greater toll on the family than the victim. Compared to cancer (for example), Alzheimer's offers a relatively gentle journey into oblivion for the patient, a gradu...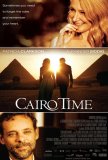 Cairo Time
Cairo Time is about yearning and longing. It's about the bond of intimacy that can be generated by a look and expanded upon by a smile. It's about an impossible love that is never spoken of or openly acknowledged. Aside from a fleeting, stolen k...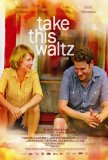 Take This Waltz
Michelle Williams must have an affinity for appearing in movies about melancholy relationships. Although Take This Waltz is by no means as big a downer as Blue Valentine, neither does it adhere to Hollywood formulas about how romantic dramas should...