Movies starring Alexander Siddig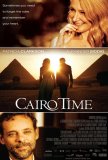 Cairo Time
Cairo Time is about yearning and longing. It's about the bond of intimacy that can be generated by a look and expanded upon by a smile. It's about an impossible love that is never spoken of or openly acknowledged. Aside from a fleeting, stolen k... Doomsday
Take Mad Max, add elements of Escape from New York and I am Legend, insert a kick-ass heroine to rival Sigourney Weaver or Linda Hamilton, and employ strobe-like editing for the action sequences, and you have a fair approximation of Doomsday. Deri...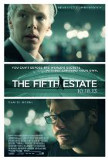 Fifth Estate, The
Perhaps the most curious and counterproductive aspect of The Fifth Estate, the so-called "Wikileaks movie," is the decision by director Bill Condon and screenwriter Josh Singer to establish the film as a thriller. The material covered in the produc... Kingdom of Heaven
In Gladiator, director Ridley Scott transported movie audiences to the year 180 AD. Five years and four motion pictures later, the Oscar-winning director has again immersed himself in the blood and gore of hand-to-hand combat, although this time t... Kingdom of Heaven (Director's Cut)
In recent years, the term "director's cut" has undergone a devaluation. It has become a marketing term, appended to DVDs to enhance their salability. Often, a "director's cut" will be essentially the same as the theatrical cut, except with a fe... Nativity Story, The
There are two ways in which one can consider The Nativity Story. As a piece of religious instruction or an animated version of a crèche, it accomplishes its aims. As a movie, however, it's slow, plodding, and not terribly interesting. There's a... Syriana
You may have to look long and hard to find a 2005 movie with as cynical an outlook on global politics as Syriana. Sadly, this is a situation when the cynicism is understandable. In addition to painting a bleak picture, Syriana makes no concessions...