Movies with cinematographer Tetsuo Nagata La Vie en Rose
One has to wonder whether we are reaching the point of oversaturation with respect to bio-pics of famous singers. The landscape is dotted with them: Ray, Walk the Line, Control, I'm Not There, and so on. The field has become so crowded that Judd ...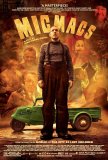 Micmacs
The latest would-be art-house sensation from French auteur Jean-Pierre Jeunet bears the title Micmacs, and has nothing to do with any entrée available at a certain high-profile fast food restaurant. It is, however, an unusual concoction that woul...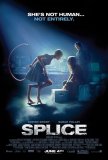 Splice
The trailer for Splice might lead a viewer to expect a low-budget retread of Species crossed with Aliens. However, although the film does indeed pilfer a scene directly from the latter movie, the trailer misrepresents its source. Splice is as muc...