Movies directed by Andre Techine Alice and Martin
When it comes to movies about dysfunctional family relationships and emotionally damaged individuals, few active filmmakers do a better job than veteran French director André Techiné (whose films, especially Wild Reeds, have been modest art-house...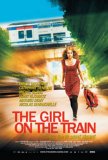 Girl on the Train, The
Director Andre Téchiné (My Favorite Season, Wild Reeds, Thieves, Alice and Martin) has never been shy about confronting difficult subjects in his films, as one glance at his loaded résumé will reveal. Téchiné enjoys exploring dark, complex ide... My Favorite Season (Ma Saison Preferee)
Despite having taken three years to make the trip across the Atlantic, Andre Techine's My Favorite Season is surely one of the best films of the summer, if not the year. After its release in France, My Favorite Season was unable to acquire an Amer... Thieves
Thieves is André Téchiné's followup to his unexpectedly successful 1995 art-house entry, Wild Reeds. In fact, Téchiné drew so much interest for his installment of the French TV series, All the Boys and Girls of the World, that Filmopolis Pict... Wild Reeds
Winner of four 1994 Cesar awards (best picture, best director, best screenplay, and best female newcomer), Wild Reeds beat out such big-name, high-budget productions as Queen Margot. Originally commissioned by French television, but first released...