Movies directed by Marcus Nispel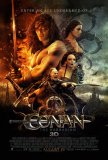 Conan the Barbarian
The popularity of Conan the Barbarian peaked during the early 1980s, with no fewer than three monthly comic books to go along with the books and the first Arnold Schwarzenegger movie. The success of the 1982 film begot a horrible sequel, Conan the...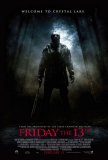 Friday the 13th (2009)
Sometimes I wonder if there's a point to reviewing something like this. Then again, if I shared my thoughts about Sex and the City, why not Friday the 13th? Let's get this out of the way at the start: If all you're looking for is breasts, blood, ... Pathfinder
Pathfinder feels like one of those generic '80s action films where there's plenty of violence with no suspense, lots of stunt work but no excitement, and a cast of characters so poorly developed that it's easier to care about the background scenery...