Movies starring Rachel Nichols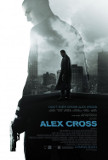 Alex Cross
Alex Cross, loosely adapted from the novel Cross by James Patterson, has all the earmarks of something contorted and condensed to fit into the 100-minute time limit imposed on mass marketed motion pictures. Parts of the movie feel inexcusably rushe... Amityville Horror, The
What is a studio to do when all sequel possibilities have been exhausted for a brand name that retains name recognition? Why, do a remake, of course! Thus, we have first-time feature director Andrew Douglas' take on the events in late 1975 at 112...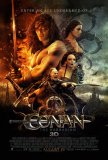 Conan the Barbarian
The popularity of Conan the Barbarian peaked during the early 1980s, with no fewer than three monthly comic books to go along with the books and the first Arnold Schwarzenegger movie. The success of the 1982 film begot a horrible sequel, Conan the... Dumb and Dumberer
Just when I thought it was safe to go back in theaters on Friday the 13th – with Jason having decided to postpone his duel with Robert Englund's nightmare-prowling pizza face until later in the summer – along comes a seemingly innocent movie th... P2
P2 is a serviceable gore-minded thriller - a competent execution of a premise that ultimately becomes hampered by its inherent constraints. For about the first two thirds of the roughly 90 minute running time, this is a solidly made motion picture...