Search for Gentleman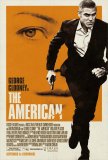 American, The
There are two kinds of thrillers - action-oriented endeavors such as those popularized by James Bond and Jason Bourne, and slow-burn motion pictures that rely less on pyrotechnics and gadgets and more on psychology. The American belongs in the lat...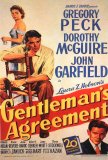 Gentleman's Agreement
In 2010, anti-Semitism exists (witness Mel Gibson's drunken rant for an overt example), but in 1947, it was ingrained in the bedrock of society. The strides made by American culture during the past 60-plus years have advanced the level of toleranc...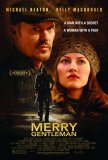 Merry Gentleman, The
The Merry Gentleman, which represents the feature directorial debut of actor Michael Keaton, is a meditation on loneliness and about the things we do to fill up those big, empty gaps in life. Anchoring the film, which is driven more by characters ...