Movies starring Til Schweiger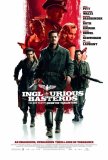 Inglourious Basterds
With Inglourious Basterds, Quentin Tarantino has made his best movie since Pulp Fiction. He has also made what could arguably be considered the most audacious World War II movie of all-time. If you think there are rules for this sort of motion pi...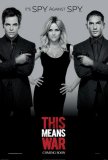 This Means War
Sometimes it's hard to recognize the importance of seemingly inconsequential element like "tone" when it comes to a romantic comedy. This Means War is a case study in what happens when the filmmakers mess this up. The movie is being marketed as an ... Tomb Raider: The Cradle of Life
Tomb Raider: The Cradle of Life arrives stillborn, the misbegotten offspring of filmmakers who are so greedy that they probably wouldn't hesitate to plunder a grave or two. I would be tempted to recommend this movie as being entertainment of the "...