Search for Kimberly Peirce Boys Don't Cry
On December 30, 1993 in Falls City, Nebraska, two men, John Lotter and Tom Nissen, shot and killed 21-year old Teena Brandon, along with two of her friends, Lisa Lambert and Philip Devine. Brandon, a young woman undergoing hormone therapy in prepa...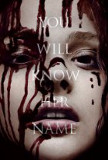 Carrie (2013)
Welcome to "Spoilerville." Brian De Palma's 1976 adaptation of Stephen King's Carrie trod a precarious line between exploitative horror and serious social commentary. On the one hand, the movie represented the ultimate revenge fantasy for bullie... Stop-Loss
Despite dismal box office results across-the-board, the major movie studios have yet to figure out that the American public is not interested in preachy movies about the war in Iraq. Filmmakers interested in producing compelling dramatic films abo...