Movies with screenplay written by Bo Goldman Meet Joe Black
Meet Joe Black has the dubious distinction of being the longest film to date of 1998. It is also one of the most tedious and bombastic. At a hair under three hours, it's shorter than James Cameron's Titanic, yet, when it comes to pace, Joe Black ... One Flew Over the Cuckoo's Nest
Arguably, some of the issues addressed by One Flew Over the Cuckoo's Nest are not as relevant in 2006 as they were in the mid-1970s, but that realization in no way diminishes the film's dramatic impact. This was the second English language film fo...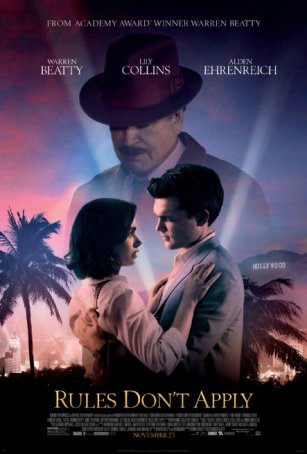 Rules Don't Apply
Rules Don't Apply is a strange, schizophrenic sort of movie. Despite moments of emotional strength and bursts of quirky comedy, the film is undone by its generally lethargic tone and the film's insistence to shift its focus from the putat... Scent of a Woman
Scent of a Woman is about Charles Simms (Chris O'Donnell), a Boston prep school senior, and the Thanksgiving weekend he spends working as the aide and companion of Lt. Colonel Frank Slade (Al Pacino), an embittered, lonely, blind veteran. The job,...