Movies with screenplay written by Jeremy Brock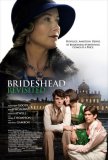 Brideshead Revisited
This is a classic example of a novel being condensed and edited to fit within the limited time allowed for a screen adaptation. The 2008 motion picture adaptation of Evelyn Waugh's Brideshead Revisited clocks in at 135 minutes - not short, to be s... Last King of Scotland, The
The Last King of Scotland, in addition to having one of the most misleading titles of any movie to open this Oscar season, could also be 2006's Hotel Rwanda. Like last year's sadly overlooked feature, this one peers into another troubled African na... Mrs. Brown
Mrs. Brown is a love story much in the same vein as Carrington in that it deals with platonic affection that runs deeper and truer than that of the motion picture staple romantic variety. These days, it seems that whenever we see a male/female...