Movies with screenplay written by Victor Levin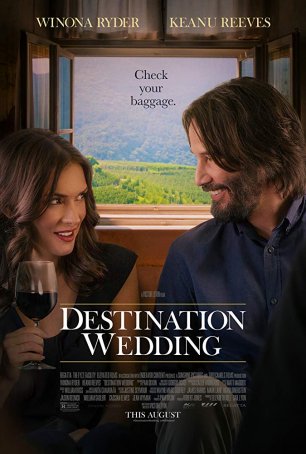 Destination Wedding
I can easily see how the consensus reaction to Destination Wedding could be overwhelmingly negative. It's not easy to spend 90 minutes in the company of two narcissistic, self-absorbed misanthropes. For Frank (Keanu Reeves) and Lindsay (Wino... Then She Found Me
This is the sort of movie that gives "chick flicks" a bad name. It's a cross between inept melodrama and a bad sit-com. The "comedy" (for lack of a better word) is obvious, poorly timed, and not especially funny. The "drama" (again, f... Win a Date with Tad Hamilton
One reasonable way to judge a romantic comedy is to ask how strong a rooting interest the viewer has in the coupling that is destined to occur at the end of the film. In Win a Date with Tad Hamilton!, the desire is lukewarm. The central flaw here...