Movies with screenplay written by Wes Craven Hills Have Eyes II, The
The Hills Have Eyes II is a sequel to a remake but not a remake of a sequel. Curiously, Horrormeister Wes Craven has been involved in all four movies featuring the words "hills" and "eyes" in the title. He wrote and directed the 1977 original and ... Hills Have Eyes, The
One could make a solid argument that the 2006 remake of The Hills Have Eyes is superior to the 1977 original. The story has been tightened up, the acting is better, and the blood-and-gore effects aren't as hokey. Unfortunately, the biggest stumbli...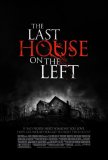 Last House on the Left, The
In a graphic example of how creatively bankrupt Hollywood has become, it's no longer good enough merely to remake older films - now the studios have begun to remake remakes. 1972's The Last House on the Left, the first feature effort of Wes Craven... Nightmare on Elm Street, A
"Whatever you do, don't fall asleep." - Nancy The dream - or nightmare - is a staple of the modern horror movie. After all, even as manipulative as the device is, it's still a proven way to jolt an audience. Filmmaker Wes Craven understood th...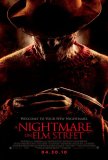 Nightmare on Elm Street, A
With remakes available for both Halloween and Friday the 13th, it was only a matter of time before the third member of the trio of '80s horror icons was provided with a new opportunity to greet a new generation. Welcome to 2010, Freddy Krueger. Y... Pulse
Pulse is the latest Japanese horror film to receive an English-language remake. Not having seen the original, I can't make comparisons, but I can state that this is the worst translation within the genre to date, outdistancing such worthy contende... Wes Craven's New Nightmare
It's been more than fifteen years since the release of John Carpenter's Halloween, and ten since Wes Craven's A Nightmare on Elm Street. Each, in its own way, was a top-of-the-line horror flick -- a film that relied more on chills and thrills than...