Tomb Raider (United Kingdom/United States, 2018)
March 15, 2018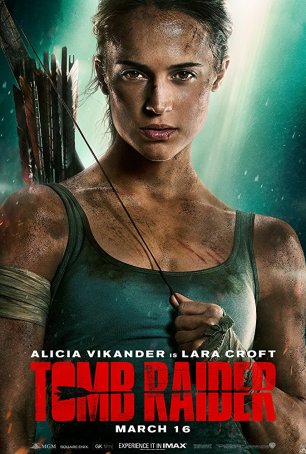 Tomb Raider may be the most faithful adaptation of a video game to-date. Unfortunately, faithfulness to the source material doesn't always result in the best cinematic experience and this is one of those occasions. The Tomb Raider video games are action-oriented with playability being the key component to what makes them work. Reducing a game – any game – to a conventional movie turns it into something passive, thereby robbing it of its single most valuable element. Action sequences in a game can be exhilarating because the player participates in them. There's a sense of accomplishment. In a theater, the same sequences become rote because there's little suspense. The director, after all, is the ultimate player, so it's a given that the character is going to succeed. The result is a dilution of suspense; action without suspense can be dull and repetitive.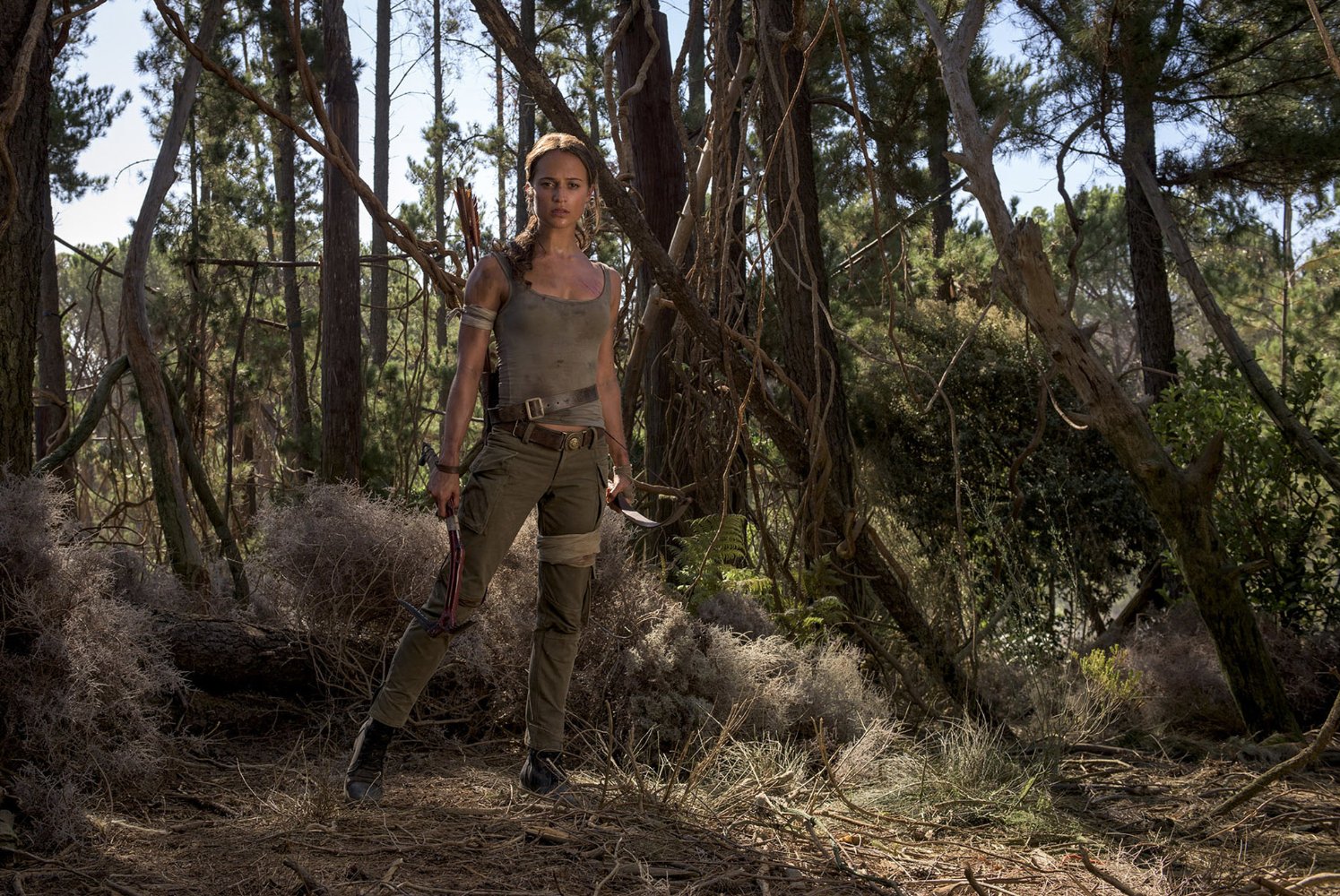 This is the second time the saga of Lara Croft has been brought to the screen and, for this iteration, the main character is being played by Alicia Vikander (replacing Angelina Jolie, who took on the role in the 2001 film and its 2003 sequel). Hands down, Vikander is the best thing about Tomb Raider. She's tough, buff, and gorgeous. She's as strong and capable as any male action hero and director Roar Uthaug (who made the disaster film The Wave) never reduces her to the level of eye candy or a kick-ass sex symbol. For her part, Vikander isn't treating this like a paycheck. She's committed. She worked out obsessively to bulk up for the part and did all her own stunts. Plus, as a bonus, she brings her Oscar-winning skills as an actress to bear in a couple of emotional scenes that the screenplay sneaks in between action set pieces. (In one, Lara has to cope with something video game characters almost never face: the impact of the "first kill.")
Tomb Raider is, alas, an origin story. When we first meet 21-year old Lara, she's at loose ends - the daughter of wealthy businessman and adventurer Lord Richard Croft (Dominic West), she refuses her inherited fortune because she won't sign the papers declaring her missing father to be dead. So she scrapes by on the money she earns from odd jobs until one day she discovers a clue that hints at where her father (if he's still alive) might be. Accompanied by Lu Ren (Daniel Wu), the son of the man Richard hired to transport him, Lara heads for a mysterious Pacific Island where the amoral Trinity corporation has set up a dig site. Led by Mathias Vogel (Walton Goggins), Trinity's mercenaries are searching for the tomb of an ancient queen. Once opened, the sarcophagus may hold the key to world domination…or world destruction. Through a combination of physicality and brains, Lara becomes the only one who can stop Vogel's push to bring home the goods to his employers.
Following an exposition-heavy first 20 minutes, which features flashbacks and various character-building shortcuts, Tomb Raider switches into all-action mode and, as one might expect from an adaptation of this video game franchise, there aren't a lot of "down" moments. All the expected Tomb Raider tropes are present – if it's in the game, it's in the movie. At times, gamers may feel their thumbs twitching as if using a controller to impel Lara's movements. The action, like the plot, is straightforward, lacking the cliffhanger tension that made Raiders of the Lost Ark so compelling. The Tomb Raider games were obviously inspired, at least in part, by the 1981 film, but this second generation revival feels more like a retread than an homage. There's something missing.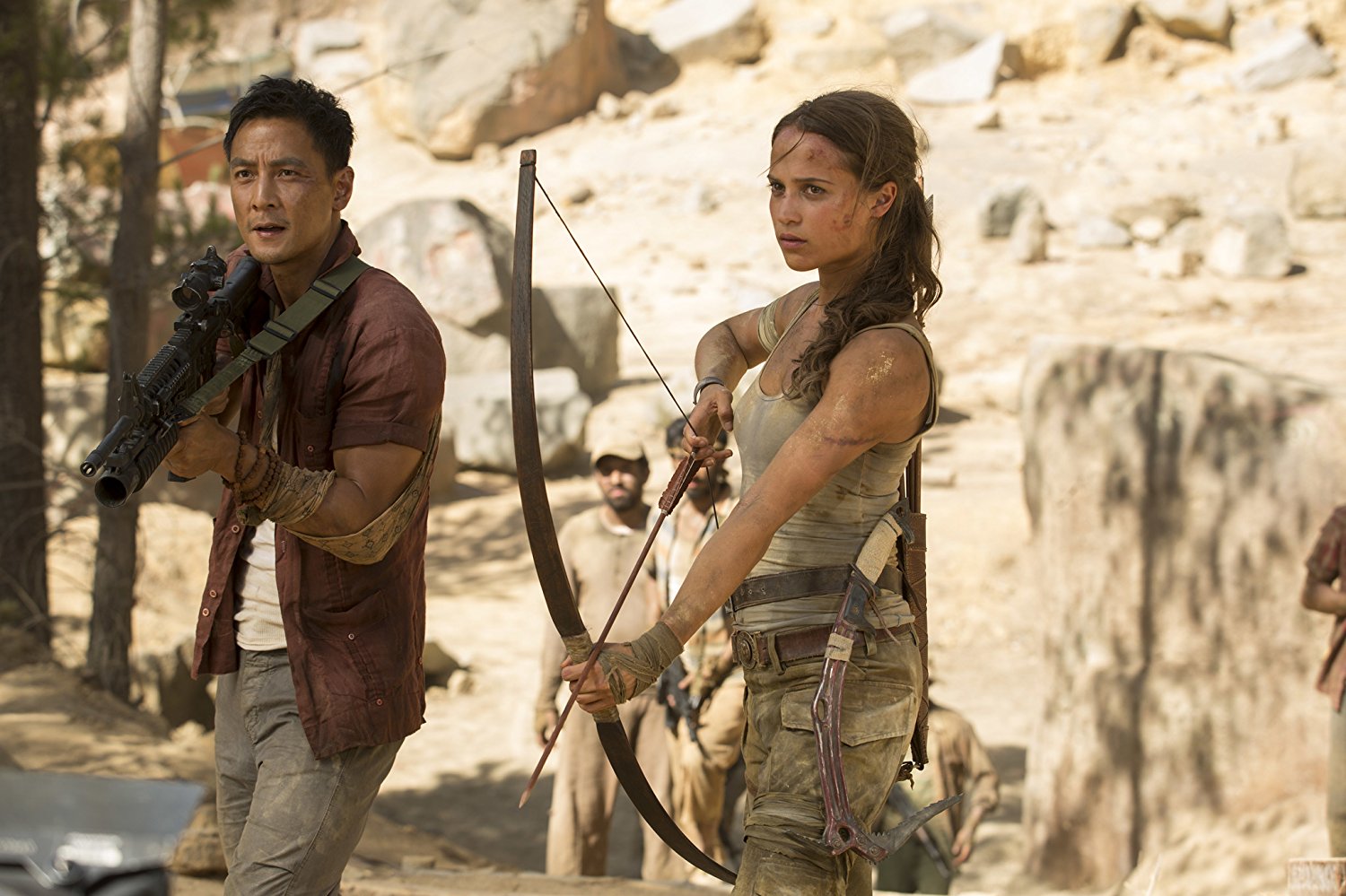 Considering that the average Tomb Raider (or similar) video game contains anywhere from 8 to 16 hours of content, the film feels stripped-down and truncated. The plot is straightforward with only a single predictable twist and little in the way of narrative complexity. There's plenty of shooting (with guns and bows), jumping, climbing, and falling. The bad guys are entirely one-dimensional and, with the exception of Lara, the good guys don't fare much better. Vikander shines. Goggins tries hard to be steel-eyed and nasty but he did a better job of it in The Hateful Eight. Dominic West (playing Vikander's father for the second time, after also serving that function in Testament of Youth) is adequate, if underused. Kristin Scott-Thomas and Derek Jacobi have cameos as high-up employees in Lord Richard's company.
Viewer reaction to Tomb Raider may vary based on expectations. Those who care more about a cinematic recreation of the video game than a movie that can live and breathe on its own will likely be thrilled with the final result. Those hoping for something a little more along the lines of Raiders of the Lost Ark may find cause for disappointment. Raiders was about more than a strong hero careening from one action scene to the next but that's all that Tomb Raider offers. Even as a mindless popcorn movie, I found it strangely unengaging – action without suspense, momentum without tension. I wouldn't mind playing the game based on the movie but was less enthused about the movie based on the game.
---
Tomb Raider (United Kingdom/United States, 2018)
---

Three...better movies of this genre
worse movies of this genre
Three...better movies of Alicia Vikander
worse movies of Alicia Vikander
Three...better movies of Dominic West
worse movies of Dominic West
Three...better movies of Daniel Wu
(There are no more better movies of Daniel Wu)
worse movies of Daniel Wu
(There are no more worst movies of Daniel Wu)