Movies starring Alice Krige Chariots of Fire
Sporting events today have become rancorous, angry affairs where the motto, more frequently than not, is "win at all costs." Exhibitions of good sportsmanship are about as rare as selflessness. Everyone is out for themselves, and the displays... Silent Hill
When it comes to movies based on computer games, Silent Hill is not the Holy Grail, but it's a step in the right direction. The film is overlong, with too many unnecessary scenes (a lot of the movie seems like pointless running around), but it pac...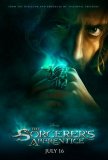 Sorcerer's Apprentice, The
Perhaps it takes a movie like The Sorcerer's Apprentice to make one appreciate the level of creativity evident in the Harry Potter series. Distilled to their bare essences, both stories are remarkably similar: a modern-day kid discovers he has mag...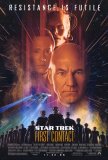 Star Trek: First Contact
For the first time in the seventeen-year run of the successful Star Trek movie franchise, there is no Captain Kirk. Star Trek: First Contact, the eighth entry into the motion picture series, is the first to rely exclusively on the crew of The ...