Movies starring Dash Mihok Day After Tomorrow, The
Roland Emmerich must dislike New York City. After all, this is the third time he has destroyed it. The Day After Tomorrow, an ode to an apocalyptic endgame of global warming, is an old-fashioned disaster film with modern-day special effects. It'...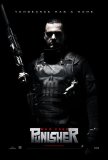 Punisher: War Zone
Marvel Comics must really like The Punisher. This is their third attempt to bring him to the big screen. There's a saying that "the third time's a charm," but it doesn't apply here. More appropriate is this baseball-related statement: "Three str...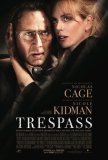 Trespass
Spoiler warning: Technically, this review contains spoilers. But does anyone really care? By writing this, I am reviewing a direct-to-DVD movie. True, Trespass is opening in a select number of theaters in mid-October 2011 (the word "select" bein...