Movies starring Donnie Wahlberg Annapolis
It is said there's nothing new under the sun, but watching Annapolis created a powerful sense of déjà vu the likes of which I rarely experience while watching a movie. Not only did I know everything that was going to happen from start to finish,...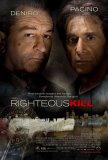 Righteous Kill
Righteous Kill is the third movie in which screen icons Robert De Niro and Al Pacino both appear, but only the second in which they share screen time. 13 years ago, Michael Mann scored a coup by filming the first scene with these two sitting oppos... Sixth Sense, The
With his third feature effort, writer/director M. Night Shyamalan has taken a huge step in the wrong direction. After showing great strides of maturity between his ineffective debut, Praying with Anger, and 1998's appealing Wide Awake, Shyamalan h...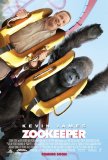 Zookeeper
Zookeeper is no Mall Cop. The 2009 comedy, Paul Blart: Mall Cop, may have been one of the most unexpectedly pleasant movie-going surprises of the past few years. It was better than it had a right to be and convinced audiences that, in addition to f...