Movies starring John Gielgud Chariots of Fire
Sporting events today have become rancorous, angry affairs where the motto, more frequently than not, is "win at all costs." Exhibitions of good sportsmanship are about as rare as selflessness. Everyone is out for themselves, and the displays...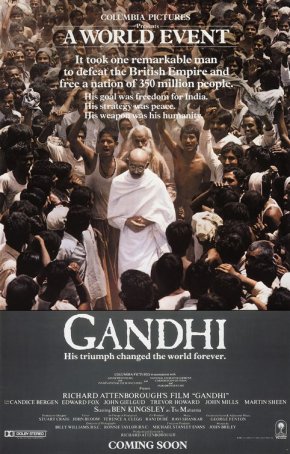 Gandhi
To a younger generation, Richard Attenborough may be best known for his portrayal of John Hammond in Jurassic Park and its firsts equel. And, although a majority of Attenborough's career was as an actor, he caught the directing bug in the 196... Quest for Camelot, The
With new, high-profile animated features being produced by Twentieth Century Fox, Warner Brothers, and Dreamworks, movie-goers may have reason to be upbeat about the future of big- screen animation. The line of thinking goes something like this... Shine
Shine is a deceptively simple title for an amazingly powerful motion picture. Based on the life story of Australian pianist David Helfgott, director Scott Hicks' (Sebastian and the Sparrow) film touches on themes as diverse as the nature of genius...