Movies starring John Wayne Man Who Shot Liberty Valance, The
"When the legend becomes fact, print the legend." That single quote, uttered by newspaperman Maxwell Scott (Carlton Young), encapsulates the primary theme of John Ford's last great Western, The Man Who Shot Liberty Valance. Truth is only meanin... Quiet Man, The
John Ford is widely regarded as the best director of Westerns, many of which featured his good friend and favorite actor, John Wayne, as the lead. During a career that spanned nearly six decades (from 1917 through 1966), Ford helmed more than 100 ...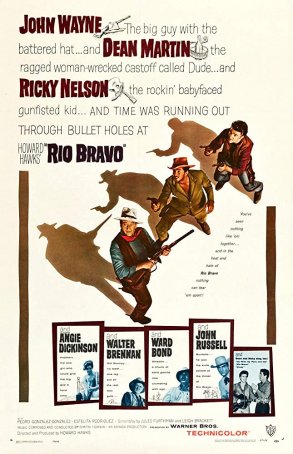 Rio Bravo
Rio Bravo, the acclaimed 1959 Howard Hawks Western, showcases a perfectly-cast John Wayne in the kind of role he defined during his four-plus decades of appearing before the camera. Although aspects of the movie have a dated feel when viewed l...