Movies starring Jonah Bobo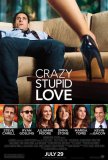 Crazy, Stupid, Love.
Crazy, Stupid, Love. tries to rise above the unremarkable level of the generic romantic comedy. In almost every way, from structure to tone to the nature of the love stories, it strives to be more. And, while all its gambits are not successful, the...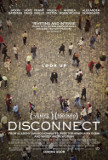 Disconnect
Disconnect, Henry Alex Rubin's meditation on how we communicate in the age of electronics and social media, is a deeply flawed motion picture containing moments of brilliance that illustrate its strong thematic content. A triptych of tales connecte... Zathura
Calling Zathura the "space version of Jumanji" wouldn't be far off. Like the 1995 film, this movie is based on a children's book by celebrated author Chris Van Allsburg in which a group of people plays an amazing board game. (Van Allsburg doesn't...