Movies starring Julie Hagerty Airplane!
Airplane! has not aged well. The fine wine hasn't turned into vinegar but it's not as pleasant to the palate as it once was. Viewed more than 25 years after its initial release, Airplane! retains the capacity to tickle the funny bone, but someone u... Freddy Got Fingered
Before I embark upon an extended streak of name-calling and Tom Green-bashing, let me say a few words about the subjective nature of comedy. Everyone has a different opinion of exactly what constitutes good humor. For some people, it's Victor Bor...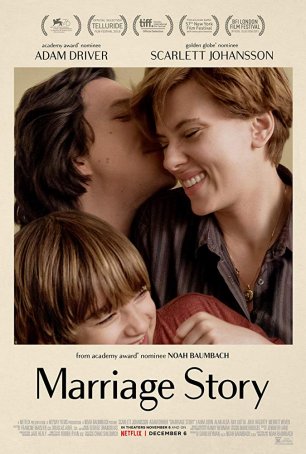 Marriage Story
Marriage Story is the best thing Noah Baumbach has done since his 2005 breakthrough, The Squid and the Whale. Since then, Baumbach has spent a great deal of time exploring mumblecore, polishing his indie credentials, and following in the foots... She's the Man
"Be not afraid of greatness: some are born great, some achieve greatness and some have greatness thrust upon them". - Twelfth Night, Act II, Scene V That single quotation, and a few of the names and plot points are all that remain of Shakespeare... Storytelling
With Welcome to the Dollhouse and Happiness, Todd Solondz proved himself to be a daring filmmaker who will not shy away from provocative issues, even if they offend a large portion of his audience. Storytelling, Solondz's new film, is an inelegant...