Movies starring Rip Torn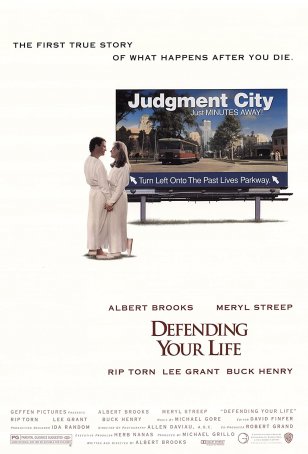 Defending Your Life
Most people believe in some form of an afterlife, although the specifics vary from individual to individual. In scripting Defending Your Life, Albert Brooks approached the subject from more of a philosophical than a religious/spiritual perspective... Dodgeball
Of course, Dodgeball isn't a true underdog anything, but that's all part of the joke. A blistering satire of feel-good sports movies, this film makes its mark via the most direct route: it lampoons by adopting the tried-and-true "straight" formul... Freddy Got Fingered
Before I embark upon an extended streak of name-calling and Tom Green-bashing, let me say a few words about the subjective nature of comedy. Everyone has a different opinion of exactly what constitutes good humor. For some people, it's Victor Bor... Hercules
Let me start by saying that Hercules, Walt Disney Pictures' 35th animated feature, makes for good family entertainment. Good, not great. While this film is capable of providing a ninety minute diversion for both kids and adults, it's a far cr... Marie Antoinette
Three adjectives spring to mind when describing Marie Antoinette: odd, irritating, and tedious. (The last in that list could be replaced by "boring.") This is a movie that never gets to the point, perhaps because it doesn't recognize what the point... Men in Black
Have you ever seen a tabloid headline like this: "Woman gives birth to son of six-headed alien"? Men in Black, the new science fiction comedy from cinematographer-turned-director Barry Sonnenfeld (Get Shorty), postulates that such stories are not... Men in Black II
Men in Black II would be a thoroughly entertaining affair if it wasn't for one thing: the plot. The annoying and pointless storyline is a constant irritant because it diverts our attention from the real reason to see this movie - the easygoing ch... Welcome to Mooseport
What might have been… Those four words tell the sad story of too many films, and Welcome to Mooseport is one of them. It starts out with a terrific premise, ripe with the potential for the kind of political satire we haven't seen on the big scr... Wonder Boys
Back in mid-'90s, director Curtis Hanson was known as a B-list filmmaker - someone who could cull a fair amount of tension out of workmanlike stories such as The Hand That Rocks the Cradle and The River Wild. All of that changed in 1997, however, ... Zoom
Someone in a charitable mood might consider Zoom to be a kids' film. To the extent that such a label indicates there is nothing of value or interest for adults, it's apt. However, it's difficult to imagine what might appeal to a younger audience....