Movies starring Katee Sackhoff Halloween: Resurrection
Note to readers: this review contains spoilers. If you care, come back and read the review after you have endured the torture that is Halloween: Resurrection. There are three levels of quality in the horror genre, all of which are represented in...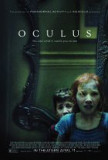 Oculus
For a horror movie, Oculus is surprisingly lean on the scares. It's more interested in playing tricks with perception and bending reality. Ambitious material for director/editor Mike Flanagan (expanding from his award-winning short) and, if he does...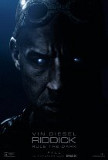 Riddick
Even after nine years, you can't keep a good man down. The indomitable protagonist of 2000's surprisingly engaging Pitch Black and 2004's disappointing The Chronicles of Riddick is back for his third go-around and, if the open-endedness of the narr...