Movies starring Lesley Ann Warren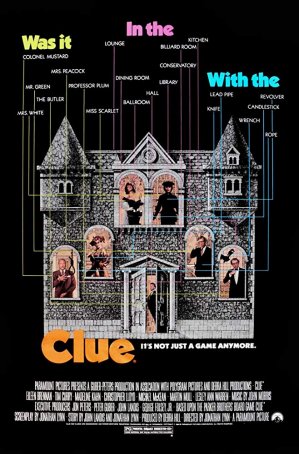 Clue
When Clue was released around Christmas 1985, it was intended to spearhead a wave of based-on-board game movies. The film's box office failure, coupled with poor critical notices and lukewarm viewer response, stopped the "craze" before i... Limey, The
Terence Stamp is The Limey, and The Limey is Terence Stamp. Forget about everything else in this film - the supporting cast, which features Lesley Ann Warren, Luis Guzman, and Peter Fonda, Steven Soderbergh's lively direction, and even Lem Dobbs' ... Secretary
Secretary is just your regular, garden-variety romantic comedy with heavy doses of S&M/B&D. For those used to Meg Ryan and Tom Hanks exchanging chaste kisses, the content of this motion picture is going to seem awfully far out on the proverbial li...