Movies starring Scott Speedman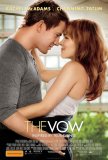 Vow, The
The only reason any male could have for seeing The Vow is the hope of getting laid afterwards. The only reason any female could have for seeing The Vow is if she views the plots of Harlequin romance novels as the height of modern storytelling. Thi... Underworld
Vampire movies aren't what they used to be. Gone are the days when a cape, fangs, a cocked eyebrow, and a menacing glare were enough. By today's standards, those things are quaint. Underworld, from first time director Len Wiseman, is an example ...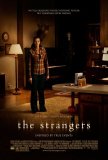 Strangers, The
We tend to think of our homes as places of safety and refuge. The illusory nature of such a belief is quickly dispelled in Bryan Bertino's debut feature, The Strangers. A chilling horror film about a home invasion, this movie doesn't break any ne... Underworld: Evolution
Some reviews virtually write themselves, and this is an example. Underworld: Evolution is so much like its predecessor, Underworld, in story, approach, look, and feel that an extended discussions of its merits (and lack thereof) seems redundant. Su... XXX: State of the Union
Where's the Kryptonite? What many movie producers fail to realize is that one of the keys to making a superhero interesting is to give him an Achilles heel - Kryptonite, so to speak. And one of the big problems with XXX: State of the Union is t...