Movies starring Stephen Collins Because I Said So
Because I Said So is a made-to-order romantic comedy of the type "B" variety (that's the one where the heroine is torn between the socially and financially "ideal" guy and the one who really makes her happy). As I have previously written, a formul... First Wives' Club, The
It's something of a mystery how three accomplished comic actresses like Diane Keaton, Goldie Hawn, and Better Midler found themselves in the midst of an atrocious mess like The First Wives Club. My best guess is that the story looked better --...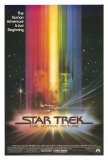 Star Trek: The Motion Picture
It has been called everything from Star Trek - The Motion Sickness to Where Nomad Has Gone Before, but the theatrical arrival of The Motion Picture was without a doubt the most heralded event in the history of the Star Trek phenomenon, and the firs...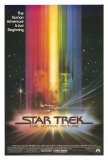 Star Trek: The Motion Picture (Director's Cut)
A long time ago in a strange place called Hollywood, a theatrical cut of a movie was considered to be the director's cut. Now, with the advent of DVDs and the proliferation of special editions, numerous big-budget (and some not-so-big-budget) moti...