Movies starring Wood Harris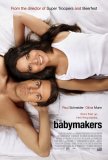 Babymakers, The
Two elements comprise a comedy: content and composition. The first relates to what the joke is about; the second refers to how the joke is told. Good humor can be ruined by bad composition - think of someone who tells a "funny story" but messes up ...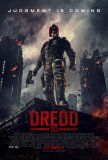 Dredd
Originally, Dredd, the second motion picture incarnation of the British comic book hero, was due for a mid-August U.S. release. Distributor Lionsgate, buoyed by a positive reactions at advance screenings, decided to move the film out of the "dumpin... Remember the Titans
With a movie like Remember the Titans, your overall opinion will be largely dependent upon how you look at the finished product. If viewed as a crowd-pleasing, feel-good sports movie, the film is an unqualified success, following the accepted form...