Movies starring Olivia Thirlby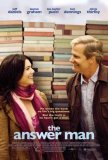 Answer Man, The
The Answer Man is one of those modestly diverting motion pictures that's as sweet as cotton candy - and as insubstantial. "Forgettable" is the best term for something like this. It's not painful to sit through but it's unlikely anyone is going to...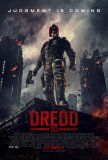 Dredd
Originally, Dredd, the second motion picture incarnation of the British comic book hero, was due for a mid-August U.S. release. Distributor Lionsgate, buoyed by a positive reactions at advance screenings, decided to move the film out of the "dumpin... Juno
Juno may well be 2007's "Little Film That Could." You know the category - there's one every year. Last year's entry was Little Miss Sunshine. Word-of-mouth for Juno has been building since its World Premiere at the Telluride Film Festival in ear...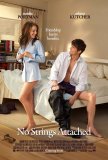 No Strings Attached
Romantic comedies are a little like junk food: they're not healthy or sophisticated but, when made right, there's something addictive about their tasty familiarity. Going in, you know what you're going to get. There are no surprises, nasty or other... Snow Angels
Snow Angels tries to build an ensemble drama around a central tragedy. However, while individual aspects of the film work well on their own terms, the production as a whole lacks focus. Director David Gordon Green (All the Real Girls) gives us gli...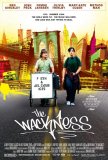 Wackness, The
The Wackness is a period piece drama that takes viewers back to the summer of 1994 in New York City. It's three months in the life of a drug dealer as he traverses the road from high school graduation to the start of college. This is basically a ...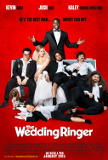 Wedding Ringer, The
Kevin Hart may be the next great raunchy comedian movie star - a high-energy performer capable of juggling drama and comedy while following in the footsteps of Robin Williams, Eddie Murphy, Jamie Foxx, and others. If that's the case, The Wedding ...