Movies starring Josh Peck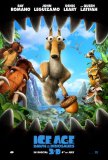 Ice Age: Dawn of the Dinosaurs
With each release, Pixar explores new themes and ideas. Meanwhile, animation studios like Fox retread tired "franchises" like Ice Age. Never representative of more than mediocrity from a technical or story-based standpoint, the Ice Age series has... Ice Age: The Meltdown
Despite its popularity with children, Ice Age represented, at the time, a nadir for digital animation. Although entertaining, the film couldn't stand toe-to-toe with its Pixar and Dreamworks competitors. Ice Age: The Meltdown represents a further... Mean Creek
It's an axiom that if a group of teenagers ventures into the woods during the course of a motion picture, something bad is going to happen. Mean Creek is evidence that there are times when even the most uninspired clichés can result in compelling...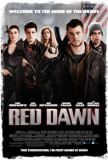 Red Dawn
John Milius' 1984 action/adventure film, Red Dawn, has long faded from the memories of all but a small group of intense devotees. It is perhaps best remembered, to the extent that it's remembered at all, as the answer to a number of trivia question...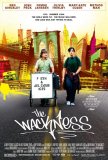 Wackness, The
The Wackness is a period piece drama that takes viewers back to the summer of 1994 in New York City. It's three months in the life of a drug dealer as he traverses the road from high school graduation to the start of college. This is basically a ...