Movies directed by John Moore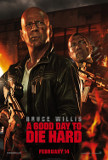 Good Day to Die Hard, A
One hot summer day in 1988, I emerged from a movie theater exhilarated by what I had just experienced. The film in question was the original Die Hard, one of the best thrillers of the decade and, one could argue, an all-time Top 10 entry for the ge...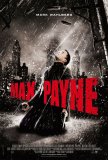 Max Payne
"I don't believe in heaven. I believe in pain. I believe in fear. I believe in death." So states Max Payne (Mark Wahlberg), elucidating his nihilistic creed during the film's opening moments. While the movie bearing the title character's name h... Omen, The
The Omen is regarded as a horror classic, although I have never been able to figure out why Richard Donner's second-rate exploitation flick has been accorded such a lofty status. Since the 2006 re-make is almost identical to its predecessor (even ...