Movies directed by Lars Von Trier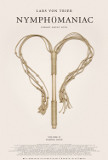 Nymphomaniac Volume II
Nymphomaniac Volume II, the continuation of the story begun by writer/director Lars von Trier in Nymphomaniac Volume I, is a clear case of a narrative running out of steam. Exhaustingly repetitive, this movie attempts many of the same things its pr...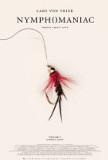 Nymphomaniac Volume 1
Nymphomaniac Volume I is possibly the best movie Lars von Trier has made since Dancer in the Dark. It doesn't take much analysis to determine the "why" of this statement - for Nymphomaniac, the iconoclast director has dialed back the pretent...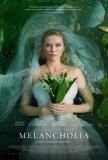 Melancholia
No one could ever accuse Lars von Trier of being uninteresting. Even his most maddening, inaccessible films are compulsively watchable, if only to see what will happen next. Melancholia represents von Trier at his best and worst. Visually and thema...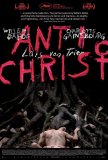 Antichrist
Antichrist is a classic case of the Emperor's New Clothes. On the surface, it seems like there's something there - as if Lars von Trier is making bold statements about important issues. But when you think about it, he's not saying much, and what ... Breaking the Waves
According to writer/director Lars von Trier, Breaking the Waves is "a simple love story", but "simple" hardly begins to describe this deeply disturbing, multi-layered drama. In fact, nowhere is the picture's complexity more evident than in it... Dogville
Warning: Significant spoilers starting in Paragraph #4. (But, in a case like this, do plot details really matter?) Danish filmmaker Lars von Trier has gone from Dogma to Dogville. The director's latest, a three-hour political allegory, has fu... Manderlay
Let me start with a few brief editorial comments about Lars von Trier. Key to understanding my views about Manderlay is my disclosure of a belief that in order to be able to criticize something, you have to have first-hand familiarity with it. Vo...