Movies directed by Neveldine Crank
There's not much of a mystery about what Crank delivers. As promised, it's 85 minutes of action, with little in the way of encumbrances like dialogue and exposition, and only skeletal fragments of a narrative to keep things moving. For the most p...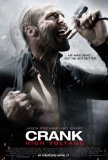 Crank 2: High Voltage
Crank 2: High Voltage is the freak show act at a carnival. It's so over-the-top that the phrase ceases to have meaning in this context. It's a bizarre concoction of testosterone, adrenaline, and psychedelics. It seeks not only to top its predece...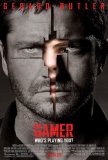 Gamer
I wonder if Gamer might make a good game; it certainly doesn't make a good movie. However, add an element of interactivity into the hyperkinetic, repetitive action, plodding narrative, and stupefyingly obvious social commentary, and the potential ...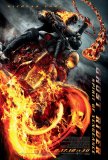 Ghost Rider: Spirit of Vengeance
A few random thoughts about Ghost Rider: Spirit of Vengeance... A single viewing makes it obvious why Marvel Enterprises would move forward with the sequel to a feature whose box office performance was underwhelming. By making this film, they are r...