Search for John
I am one of the few people who will admit to liking the 1976 version of King Kong. There are three reasons for this. It was the first movie I saw in an indoor movie theater and, as such, it left an imprint on the impressionable mind of a nine-year ...
John Williams has scored all six of the Star Wars movies, and each of the soundtracks had its strengths and weaknesses. In my opinion, not only is The Empire Strikes Back the most mature and complete of Williams' Star Wars efforts, but it's among ...
Can you read my mind? Do you know what it that you do to me? I don't know who you are - just a friend from another star.Most people who heard those lyrics on the radio during 1979 associated them solely with the pop hit by Maureen McGovern. In ...
For people of my generation, the score for Star Wars is iconic. It's impossible for me even to pretend objectivity where this music is concerned, because it's the first album I bought with my own money, and I listened to it constantly. There ...
If I had to name a favorite contemporary composer of movie scores, it would likely be John Barry (although Jerry Goldsmith would make the decision difficult). Barry has composed some lasting and familiar music over the course of his long career. In...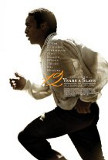 12 Years a Slave
12 Years a Slave, sure to be a heavy hitter when the 2014 Oscar nominations are announced, is a powerful and compelling adaptation of Solomon Northup's autobiographical account of the dozen years he spent as a slave on Louisiana plantations from 18...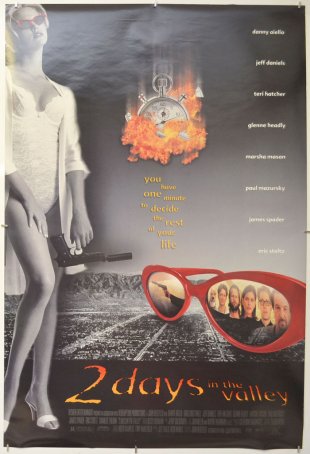 2 Days in the Valley
If this is what it's really like to spend a couple days in the San Fernando Valley during the hottest time of the year, then, like W.C. Fields, I'd rather be in Philadelphia. Actually, for a movie that's so precise about time (one of the char... 2 Fast 2 Furious
There's good news and bad news about 2 Fast 2 Furious, the moronic follow-up to The Fast and the Furious and a contender for the worst movie of 2003. The good news is that it's better, albeit marginally, than Freddy Got Fingered. The bad news is th...