Movies with music written by Scott Bomar Black Snake Moan
Black Snake Moan is designed to look and sound like a B-grade exploitation flick. It opens with a hot sex scene followed shortly thereafter by the sight of a girl writhing on the ground in apparent sexual frustration. Later, there's booze and blu...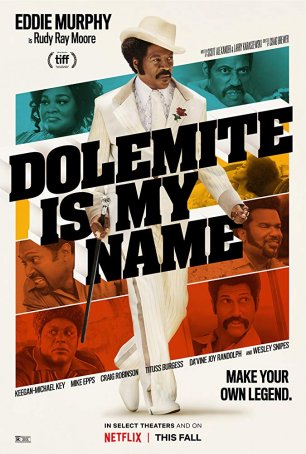 Dolemite Is My Name
Dolemite Is My Name isn't only a biopic of the comedian/actor/musician Rudy Ray Moore, it's Eddie Murphy's Valentine to one of the most outrageous figures in '70s Blaxploitation films. Murphy has long desired to make a movie about Moor... Hustle & Flow
Hustle & Flow takes a clich? and imbues it with new life through the virtues of directorial flair and talented acting. For most of its running time, Hustle & Flow follows familiar patterns, deviating only during a third act that brings the street'...