DUFF, The (United States, 2015)
February 19, 2015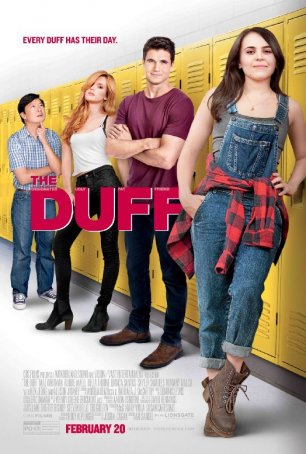 The DUFF would make John Hughes smile. With its mixture of wit, teen friendly situations, and heart, The DUFF feels like something that might have come out of Hughes' '80s playbook. Although the film understands its target audience, its appeal is by no means limited to teenagers. The screenplay, credited to Josh A. Cagan from a novel by Kody Keplinger, is a loose reimagining of Pygmalion. It's the kind of film that could connect with high school girls in 2015 the way Mean Girls did for those of the previous generation.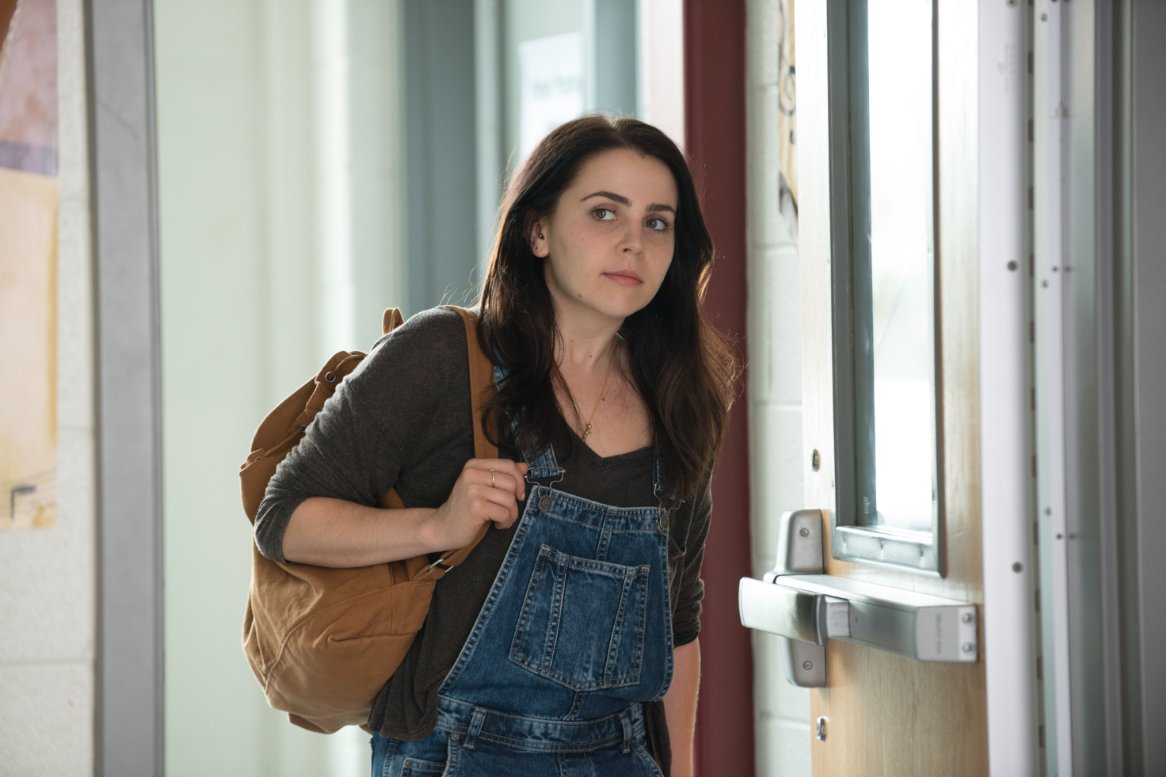 "DUFF" stands for "Designated Ugly Fat Friend" and is meant to refer to the least attractive member of any clique. Pretty girls, the film argues, often like to hang out with someone plain as a means of enhancing their desirability. DUFFs serve as "gatekeepers." Because they are more approachable, people wanting to date their friends come to them to get an "in." For the DUFF, playing this role offers an opportunity to be part of a popular crowd by association.
Mae Whitman's Bianca is this movie's DUFF. She's smart, sassy, and a geek. Her best friends are Jess (Skyler Samuels) and Casey (Bianca A. Santos). The three are inseparable, but only two play roles in guys' (wet) dreams. Bianca has a huge crush on musician-type Toby (Nick Eversman) but she gets so tongue-tied any time she has an opportunity for a conversation that the chance of ever dating him is remote at best. She's perfectly comfortable with being Jess and Casey's DUFF until her neighbor (and the captain of the football team), Wesley (Robbie Amell), bluntly defines her situation. After that, her life - especially her social life - goes into a free-fall. Eventually, she makes a deal with Wesley - in return for her helping him pass science, he will teach her the finer points of being popular, making her over so she feels comfortable approaching Toby.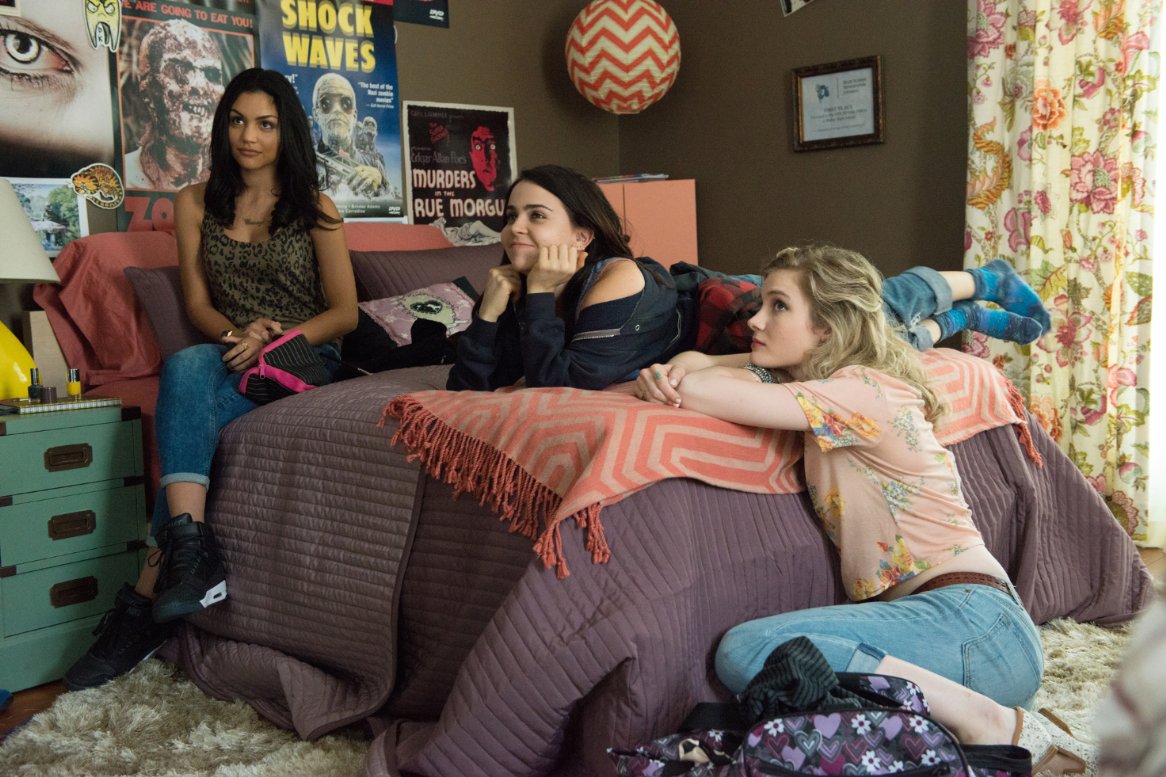 For the most part, the script eschews the juvenile silliness we have come to associate with high school-based motion pictures. (The exceptions are over-the-top sequences that present a teacher, played by The Hangover's Ken Jeong, and the principal as cartoonish.) For the protagonist in a genre that thrives on recycling stereotypes, Bianca is extraordinarily well developed. Although she has a quick mind and sharp tongue, several scenes show her in a vulnerable state - one of which illustrates how painful cyberbullying can be. This episode, which presents her as pushing forward when it would be easier to crawl up into a ball, displays a strength of personality it's impossible not to root for - and having a rooting interest for the protagonist is important in any romantic comedy.
Ultimately, that's what this is: a traditional high school romance where everyone in the audience knows which two characters are destined for each other. It's so obvious that Bianca and Wesley will be locking lips by the end of the film that such a revelation doesn't warrant a spoiler designation. This is, after all, feel-good wish fulfillment and any other ending would meet with venomous viewer disapproval. As with any romantic comedy, the trip is more important than the destination and The DUFF makes the wise decision of allowing Bianca and Wesley to share the screen frequently - a key element in cementing their attraction and displaying their chemistry.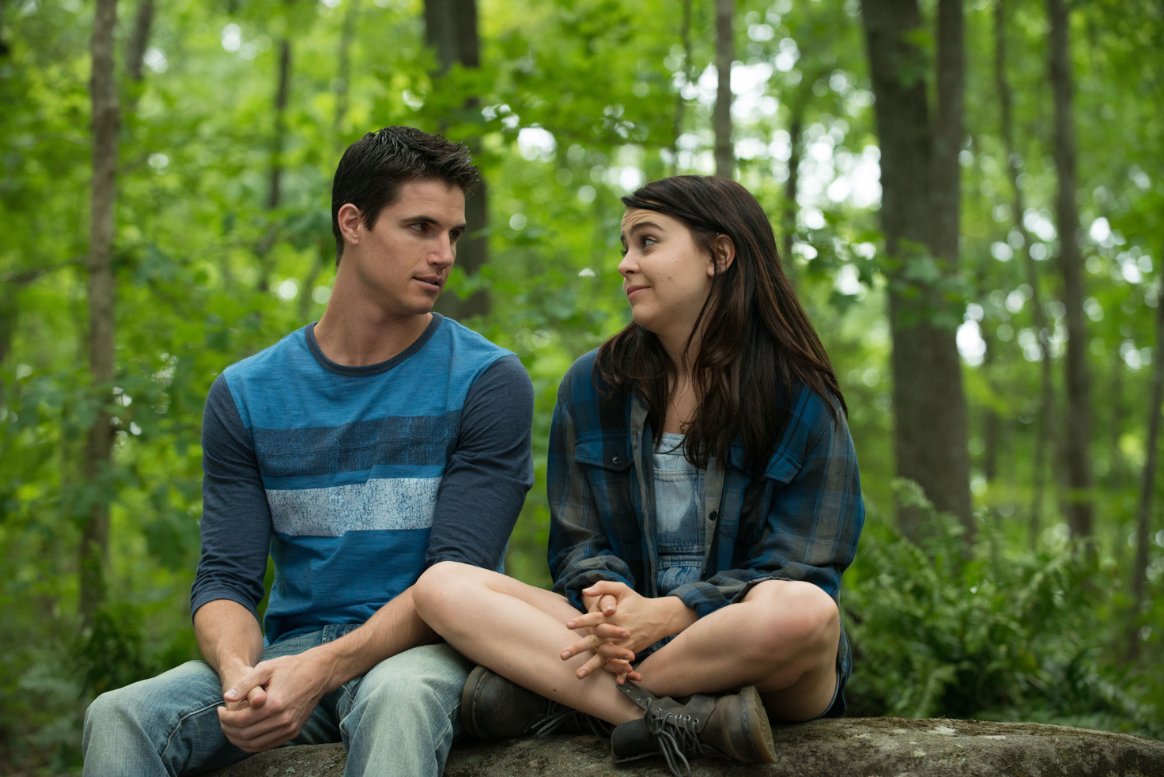 With the exceptions of Allison Janney (as Bianca's mother) and Ken Jeong, the cast is populated by young actors ranging in age between 17 and 26. The best of these is Mae Whitman, best known for her role on TV's "Parenthood" (and for voice work on the animated "Teenage Mutant Ninja Turtles"), who shows depth and range, providing a self-aware, fully realized Bianca. She is capably matched by Robbie Amell, although one suspects his six-pack had something to do with his casting. The least impressive of the bunch is Disney girl Bella Thorne, whose scenery-chewing as uber-bitch Madison occasionally mutes The DUFF's charm.
The DUFF isn't just an enjoyable February movie; it would be enjoyable regardless of the time of year in which it was released. To be sure, it's standard-order high school romantic fluff but it pushes all the right buttons, is capably brought to the screen (by first-time feature director Ari Sandel), and oozes feel-good without making the viewer want to throw up. Although perhaps not as edgy as Mean Girls (and certainly nowhere close to Heathers territory), the movie has enough to offer that one doesn't have to be a teenage girl to enjoy the journey.
---
DUFF, The (United States, 2015)
---
Three...better movies of this genre
worse movies of this genre
Three...better movies of Allison Janney
worse movies of Allison Janney
Three...better movies of Mae Whitman
worse movies of Mae Whitman
Three...better movies of Ken Jeong
worse movies of Ken Jeong