Film Stars Don't Die in Liverpool (United Kingdom, 2017)
December 24, 2017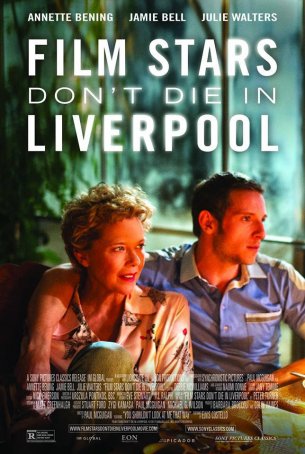 Despite some great acting, Film Stars Don't Die in Liverpool is a largely unpleasant viewing experience and the downbeat tone isn't helped by a narrative that flits back and forth in time without rhyme or reason, sometimes confusing the viewer with the needlessly convoluted transitions from flashback to present (and vice versa). The film, which focuses on the relationship between a young actor, Peter Turner (Jamie Bell), and his much older (and more famous) lover, Oscar-winning Gloria Grahame (Annette Bening), spends too little time establishing the relationship to effectively convey the pain that results when Peter becomes Gloria's caregiver. The frequent chronological jumps, which attempt to convey various stages of their affair, instead give a sense that the director is assembling a puzzle in which half the pieces are missing.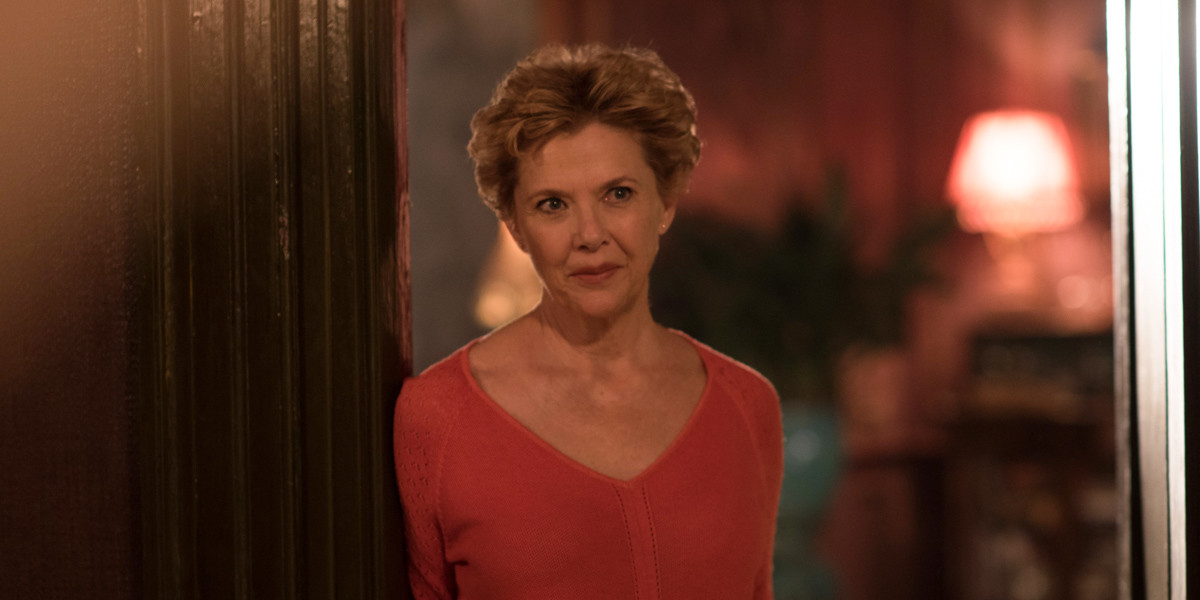 Despite being based on a true story, the movie (to its credit) doesn't feel forced to advertise this via an introductory caption. The film's version of Gloria Grahame is softened from the real-life person. Grahame was known throughout Hollywood for being neurotic about her appearance (there are hints of this in the movie, such as when she says that her reason for declining chemotherapy is because her hair would fall out). Her fourth marriage, to her step-son from her second marriage (with whom she began a sexual relationship when he was 13), was a tabloid scandal. Film Stars Don't Die in Liverpool doesn't mention this, although the dates when the narrative transpires occur long after that. The production is based on Peter Turner's memoir and covers incidents between 1978 (when the two met) and 1980 (when she died).
The movie's best sequences are the early flashbacks. There's some magic in the "meet cute" scene where Peter and Gloria dance to a disco song. The episode in which they visit the cinema to watch Alien is equally good. Unfortunately, a lot of the movie transpires in the days leading up to Gloria's death. During that period, she is in pain and virtually immobile. Peter and his mother, Bella (Julie Walters), function as her nurses. Director Paul McGuinan enhances the grimness of these scenes by shooting them in low light with a surfeit of shadows. It makes one consider that perhaps the reason why film stars don't die in Liverpool is because it's such a depressing place to live. Woody Allen is often criticized for glamorizing New York City; McGuigan is guilty of the polar opposite when it comes to Liverpool.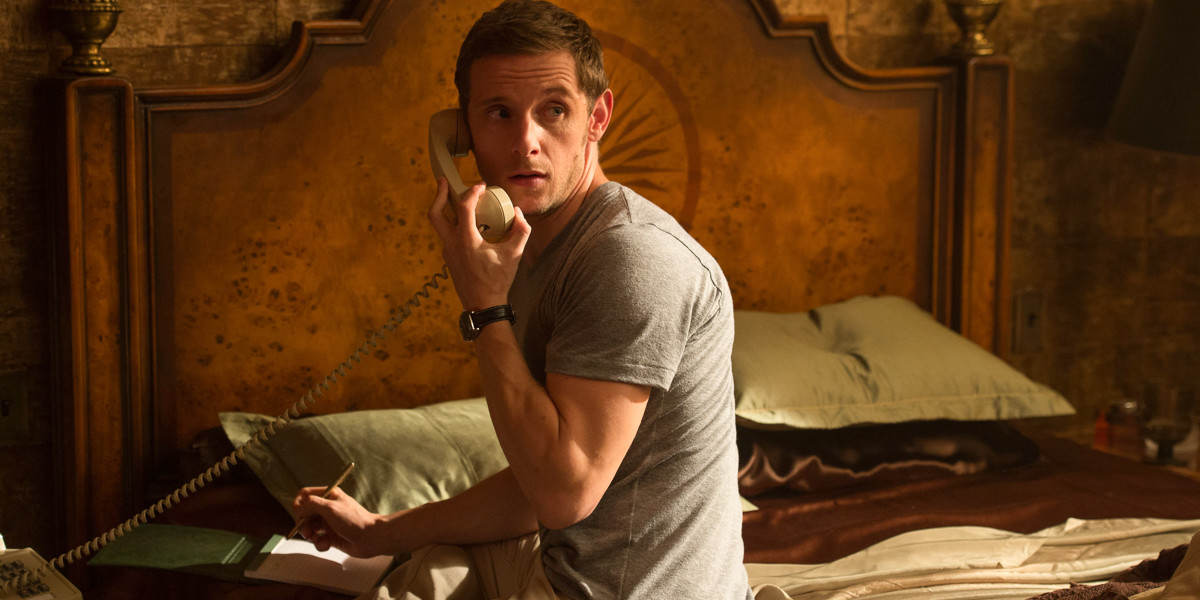 Bening is wonderful as Gloria, capturing the allure of a fading star. Especially in the flashbacks, we can see the playfulness and energy that captivates Peter. Later, she slips into the cliched role of the dying cancer patient. She does this credibly but I can't say she's any better than the dozens of other capable actresses who have preceded her on similar journey. Jamie Bell gives a dour, one-note performance. He's good a scowling but it's hard to feel much for him because the character is so thinly drawn. Julie Walters is her usually delightful, no-nonsense self and provides the only opportunity for some light comedy in an otherwise humorless motion picture.
As Dying With Cancer Movies go, Film Stars Don't Die in Liverpool is sufficiently artistic to merit consideration and it avoids the dreaded pitfall of overt manipulation and over-the-top melodrama that often afflict movies of this subgenre. However, outside the small group of potential movie-goers with an interest in Golden Age stars (Gloria appeared as Violet in It's a Wonderful Life and won her Oscar for 1952's The Bad and the Beautiful), there's not a lot in this production to make it compulsory viewing.
---
Film Stars Don't Die in Liverpool (United Kingdom, 2017)
---

Three...better movies of this genre
worse movies of this genre
Three...better movies of Jamie Bell
worse movies of Jamie Bell
Three...better movies of Annette Bening
worse movies of Annette Bening
Three...better movies of Julie Walters
worse movies of Julie Walters