Joy (United States, 2015)
December 25, 2015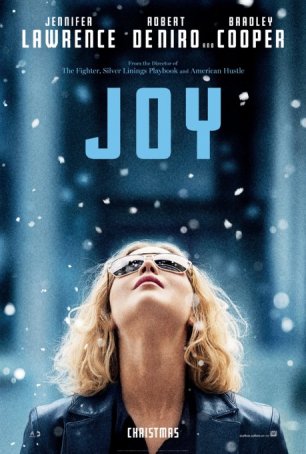 Director David O. Russell doesn't believe in resting on his laurels. Despite bringing back cast members Jennifer Lawrence, Bradley Cooper, and Robert DeNiro, Joy isn't an attempt to remake Silver Linings Playbook. In fact, the two films aren't close. Joy is as different from Silver Linings as it is from last year's American Hustle. It's tough to find a recent analog for this movie - the story of a committed, passionate inventor who endures personal and financial hardship on the road to making and marketing her device. The story is quirky and offbeat but the dialogue and acting set Joy up as an engaging late-year repast.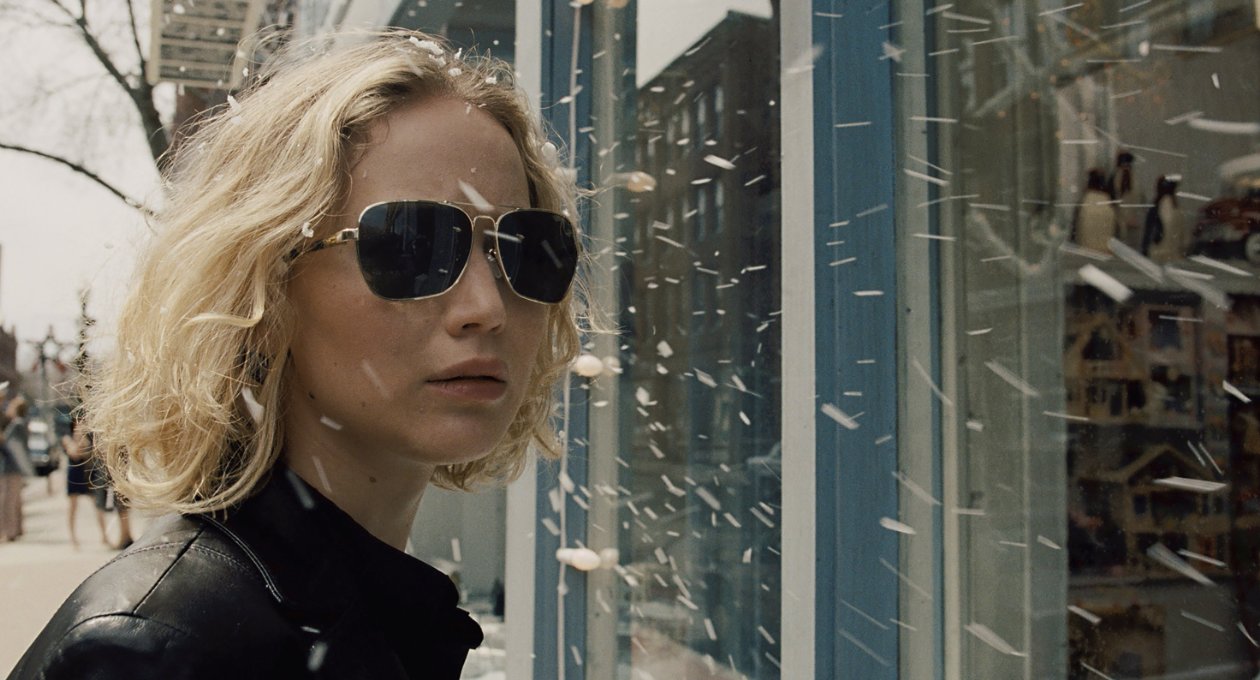 Joy is another in this year's large crop of "based on a true story" films. The subject is Joy Mangano (Lawrence), the Long Island-based entrepreneur who designed and self-manufactured the self-wringing Miracle Mop in the early 1990s. Despite skepticism from her father, Rudy (Robert DeNiro), and sister, Peggy (Elizabeth Rohm), Joy raises enough money to make 100 mops, which she sells locally. When her friend and ex-husband, Tony (Edgar Ramirez), secures her an interview with QVC executive Neil Walker (Bradley Cooper), she's given an opportunity to sell the Miracle Mop on TV. Although initial sales are poor, Joy persuades Neil to allow her to replace the "professional" presenter; her appearance is a success. The mop sells more than 18,000 units and Joy appears to be on her way. But questions about ownership threaten to derail everything and throw Joy into bankruptcy.
Joy can be viewed as a modern day rags-to-riches fairytale. It's Cinderella without the prince. In a way, that's part of the film's charm. Imagine: a story about a self-sufficient woman who doesn't need a man as a savior or for fulfillment. What's more, there's not a whiff of romance to be found. With three young children and a housebound mother (Virginia Madsen) to care for and the demands of the Miracle Mop, Joy doesn't have the time for dalliances. This therefore becomes Russell's first film in which sex is a non-issue. It's quite a departure for a man who began his career with the tantalizingly titled Spanking the Monkey.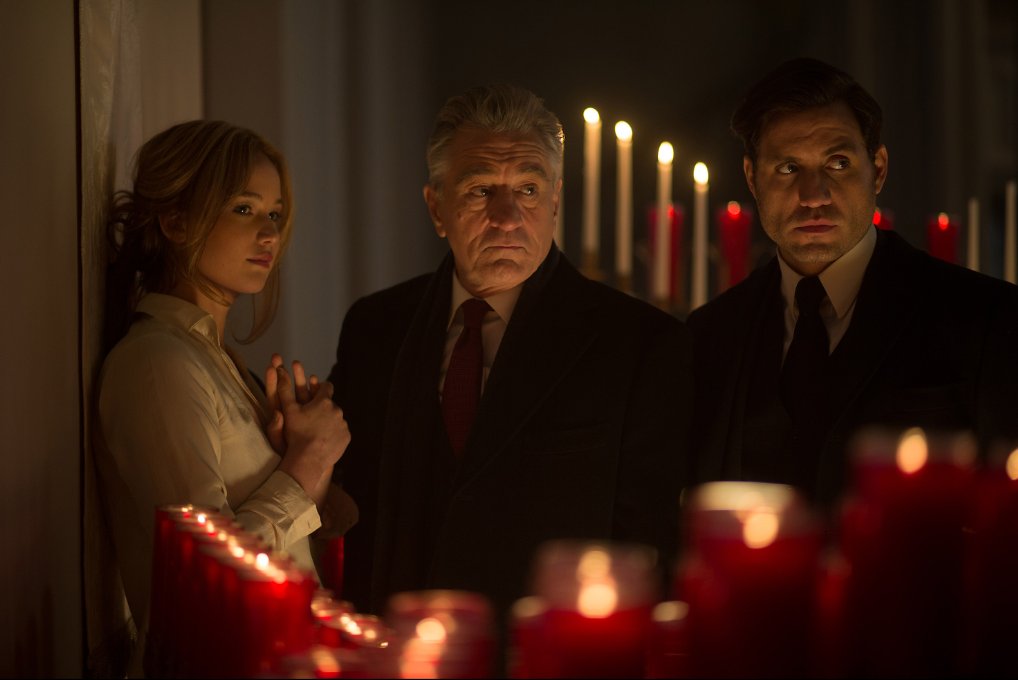 Although Joy isn't all about process - it balances the creation of the Miracle Mop with the personal life of its creator - it works best when providing viewers a peek behind the curtain. Perhaps the most fascinating scenes are those at QVC where we see what goes on behind the camera. (Melissa Rivers provides an eerie portrayal of her late mother, a frequent QVC on-air celebrity spokesperson during this pre-Internet era.) Things like funding models, intellectual property squabbles, and production delays might not sound like fertile material for a movie, but the breezy, quasi-comedic screenplay livens them up.
Joy is David vs. Goliath with the underdog overcoming. For a film script, this isn't that unusual. What makes it different is that David is an inventor. More than that, David is a she. How many movies have been about female inventors? This is as much a reflection of Hollywood's male-oriented culture as it is the limited number of women in the science & engineering fields. There are a lot more real life Joys than there are motion picture Joys.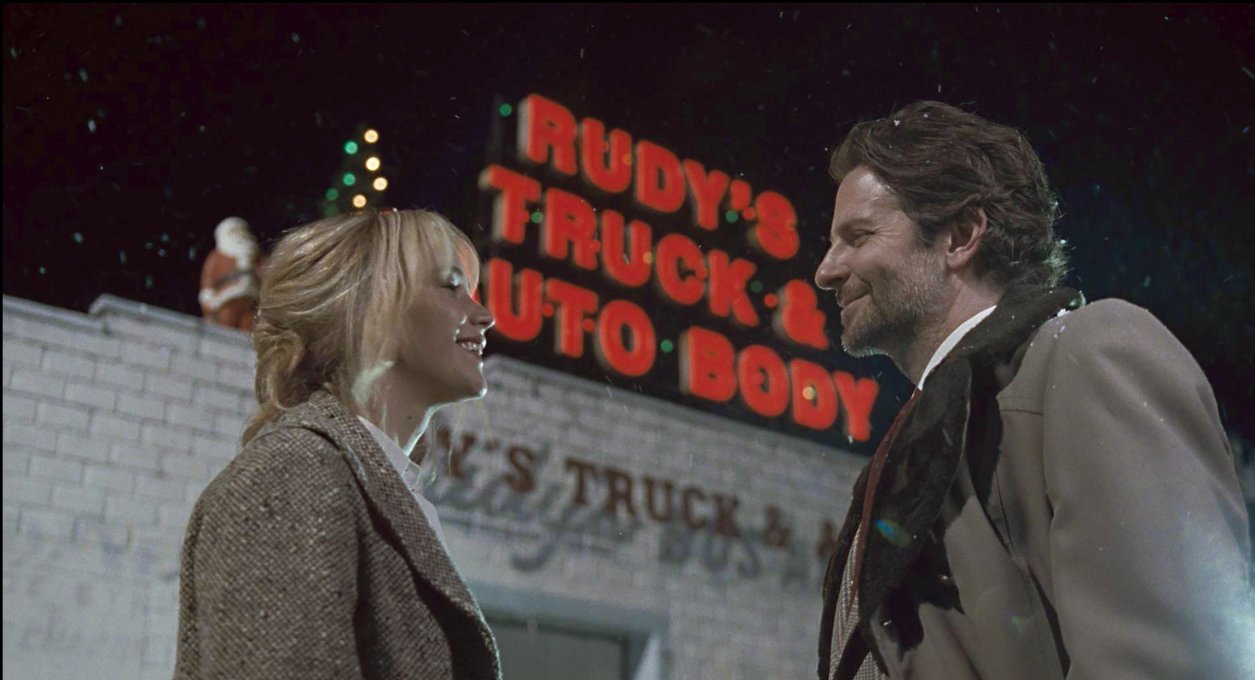 Jennifer Lawrence could be in line for another Oscar nomination, although Joy's limited availability to critics and Academy members could be a culprit if she's passed over. Her performance is workmanlike. She captures Joy's spirit and determination and successfully navigates Russell's minefield of entwined comedy and drama but Joy lacks the kind of big, showy scene that Oscar voters love. She's consistent and credible, which is all a viewer needs. Bradley Cooper doesn't have much screen time and, although he and Lawrence evidence an easygoing chemistry, there's nothing romantic about their interaction. Robert DeNiro plays perhaps the most annoyingly oblivious character he has ever attempted. Hollywood veterans Isabella Rosellini and Diane Ladd have roles as Rudy's girlfriend and Joy's grandmother, respectively. And Russell has some fun by casting a few real-life soap opera stars (Susan Lucci, Maurice Benard, Laura Wright) in a fake soap opera watched by many of the film's characters.
Joy isn't likely to win Russell the same degree of critical acclaim he received for either Silver Linings Playbook or American Hustle. It's a more sedate, less stylish production. Also, since the subject matter is abstruse, box office expectations should perhaps be tempered. Nevertheless, in part because the movie is so different from most of what comes out of Hollywood, I found Joy to be a refreshing change-of-pace. It's well acted, the central character is effectively defined and portrayed, and it accomplishes what it sets out to do.
---
Joy (United States, 2015)
---

Three...better movies of this genre
worse movies of this genre
Three...better movies of Jennifer Lawrence
worse movies of Jennifer Lawrence
Three...better movies of Bradley Cooper
worse movies of Bradley Cooper
Three...better movies of Robert De Niro
worse movies of Robert De Niro