Nocturnal Animals (United States, 2016)
November 17, 2016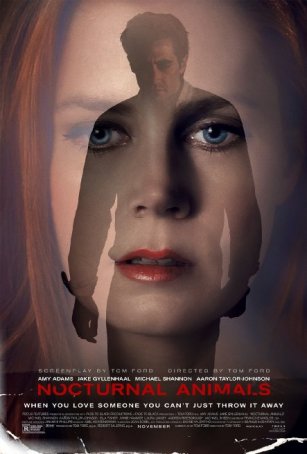 Nocturnal Animals employs one of the most inventive uses of neo noir tropes and techniques I have seen in recent years. Intense, insightful, and strangely powerful, Tom Ford's adaptation of Austin Wright's novel, Tony and Susan, assumes an intelligent audience. The movie isn't afraid to ping-pong back and forth between past and present, between fiction and reality. It doesn't worry that the viewer might get lost (believing that, if such a thing happens, they'll catch up along the way).
After an unforgettable opening in which art gallery curator Susan Morrow (Amy Adams) offers a glimpse into what can only be described as "performance art", we're plunged into the midst of an upper class marriage on the rocks. However, just as Susan's relationship with her current spouse, Hutton (Armie Hammer), is crumbling, she is pulled back into the orbit of her first husband, Edward (Jake Gyllenhaal). Finally, after many false starts, he has found the inspiration to finish a novel. He wants Susan, to whom it is dedicated, to have a chance to read "Nocturnal Animals" before its publication.
The book-within-the movie introduces us to Tony Hastings (Gyllenhaal), who is on a road trip through the wide open spaces of Texas with his wife, Laura (Isla Fisher), and his teenage daughter, India (Ellie Bamber). After becoming involved in a road rage-inspired game of cat-and-mouse, Tony's car is forced off to the side with a flat tire. The family's tormentors - three twentysomethings whose consciences are nowhere to be found - start out with teasing and taunting before moving to darker actions.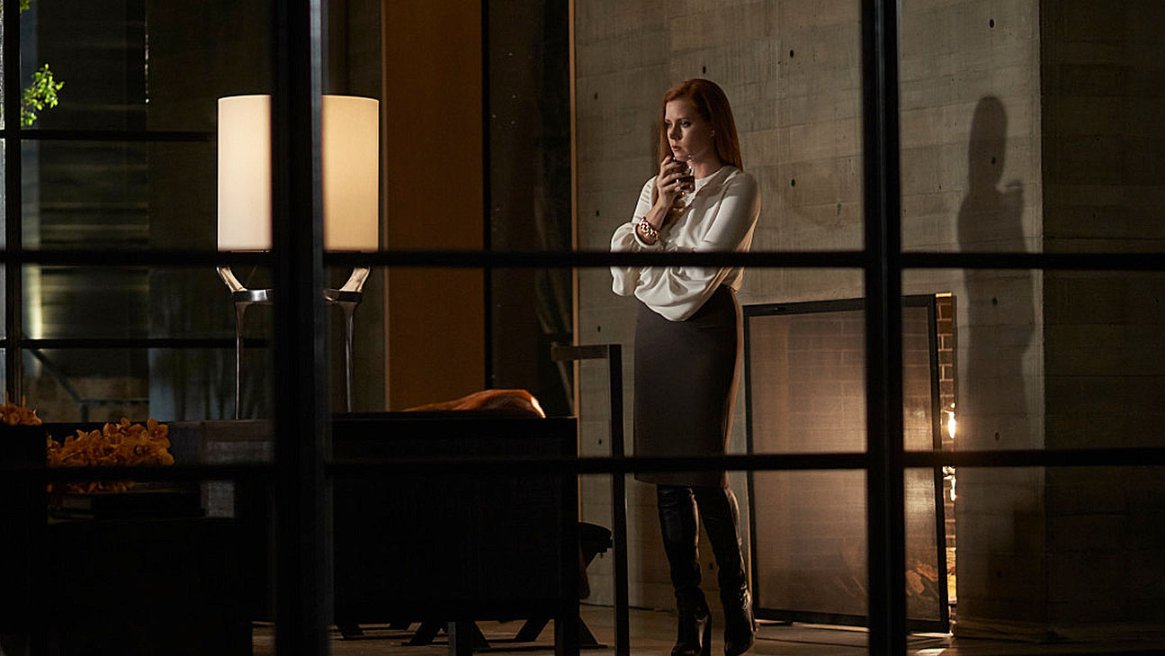 During the course of its nearly two-hour running length, Nocturnal Animals repeatedly returns to this fictional story because it illustrates a critical aspect of how Edward finds closure. To explain where the protagonists are in the present, the film delves into the past, rummaging through scenes from Susan and Edward's marriage - from the giddy, optimistic early days to the ultimate betrayal Susan commits at the end. "Nocturnal Animals" is Edward's therapy and, after reading it, Susan hopes they can reconnect.
Nocturnal Animals' first book-within-movie segment is harrowing - as taught and unnerving as any extended sequence in any recent horror movie or thriller. The three antagonists, as portrayed by Aaron Taylor-Johnson, Karl Glusman, and Robert Aramayo, exude menace and the slow, torturous manner in which they prey on their victims enhances the level of tension. Although this is an enactment of events found in Edward's novel, we're initially unsure whether this is purely "fiction" or whether it's a partially autobiographical reflection. After all, Edward and Tony are both played by Jake Gyllenhaal and Isla Fisher is made to look like an Amy Adams clone. That uncertainty, coupled with cuts to Susan's reactions as she reaches key moments in the book, creates an ambiguity about whether this might have happened.
A series of flashbacks highlight the highs and lows of Susan and Edward's relationship as it traverses the road from friendship to marriage to divorce. These jumbled memories are interleaved with Susan's reading of Nocturnal Animals, which turns into a meditation on what steps a victim can take when traditional justice fails. The film's ending is a gut-punch and, as powerful and appropriate as it is, it will shock some viewers with its suddenness and bleakness.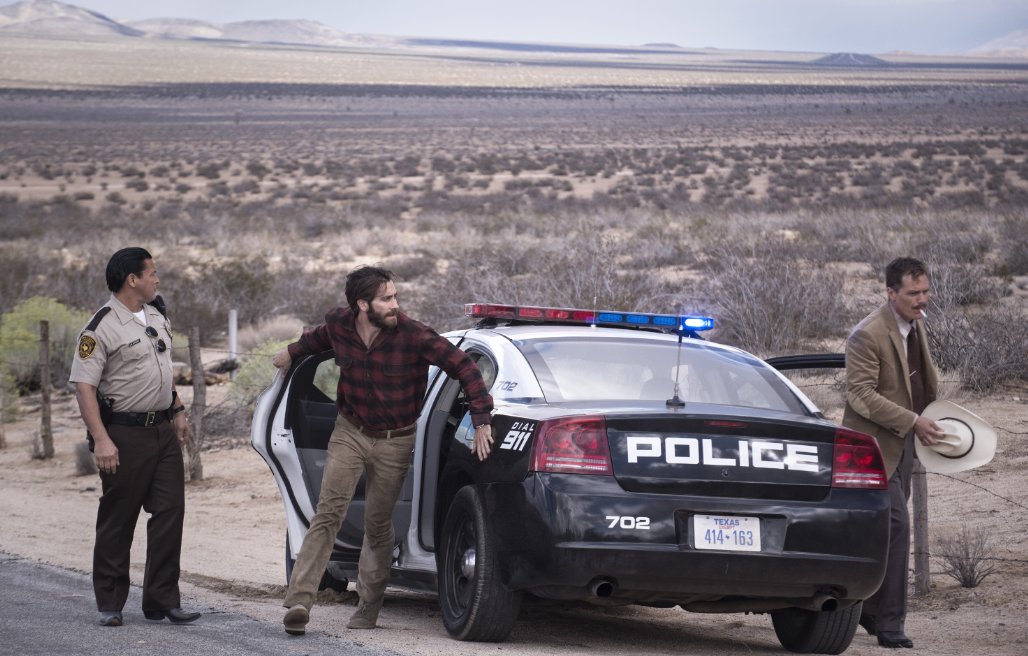 Both leads are excellent. Amy Adams brings the sad introspection she evidences in Arrival to this performance. The characters of Susan and Dr. Louise Banks are similar in many ways - both are haunted by regrets and find their present circumstances to be intolerable. Jake Gyllenhaal plays two parts. Although Edward isn't fully fleshed out, Tony is a repository of guilt and anger. The characteristic that weds the two roles is that of a supposed "weakness" - some see this trait as a flaw of Edward's and Edward, through his writing, ponders whether it's a failing of Tony's. Michael Shannon's portrayal of the lawman supporting Tony's desire for justice is small (at least in terms of screen time) but critical. Finally, Laura Linney's scene-stealing cameo as Susan's mother is a highlight.
As was true of Ford's directorial debut, A Single Man, the fashion designer's eye is evident in how every shot is framed. There are some gorgeous images, such as the one where a young Susan and Edward meet on a snowy New York street. There are audacious moments, such as the opening credits sequence where fully nude, corpulent women are shown dancing and posing. Although there are times when a visual director can become obsessed with the look of his film (to the detriment of the narrative), that's not the case here. Ford's aesthetic enhances the movie's story and momentum.
Although the second half of Nocturnal Animals doesn't rise to the level of the white-knuckle first 45 minutes, the production as a whole represents an effective melding of visceral and intellectual filmmaking. This movie leaves an impression that's difficult to shake.
---
Nocturnal Animals (United States, 2016)
---
Three...better movies of this genre
worse movies of this genre
Three...better movies of Amy Adams
worse movies of Amy Adams
Three...better movies of Jake Gyllenhaal
worse movies of Jake Gyllenhaal
Three...better movies of Michael Shannon
worse movies of Michael Shannon