Snowman, The (Sweden/U.S./U.K., 2017)
October 20, 2017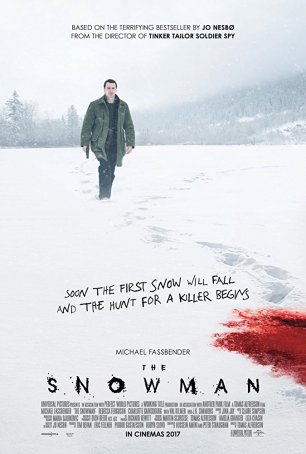 Apparently, someone turned up the heat because The Snowman is a sloppy mess.
One of the most shockingly awful wastes of talent imaginable, this adaptation of Jo Nesbo's thriller is mostly incoherent and, just when it starts to make sense, it is hijacked by a series of laughably bad clichés. These include, but are not limited to, the "talking killer" (in which a criminal holds the hero at gunpoint and reveals the details of his plan) and a deus ex machina (in which an extreme contrivance resolves the story). If The Snowman didn't feature such a dour tone, one might suspect the whole thing was assembled as a satire – albeit a frustrating and overlong one.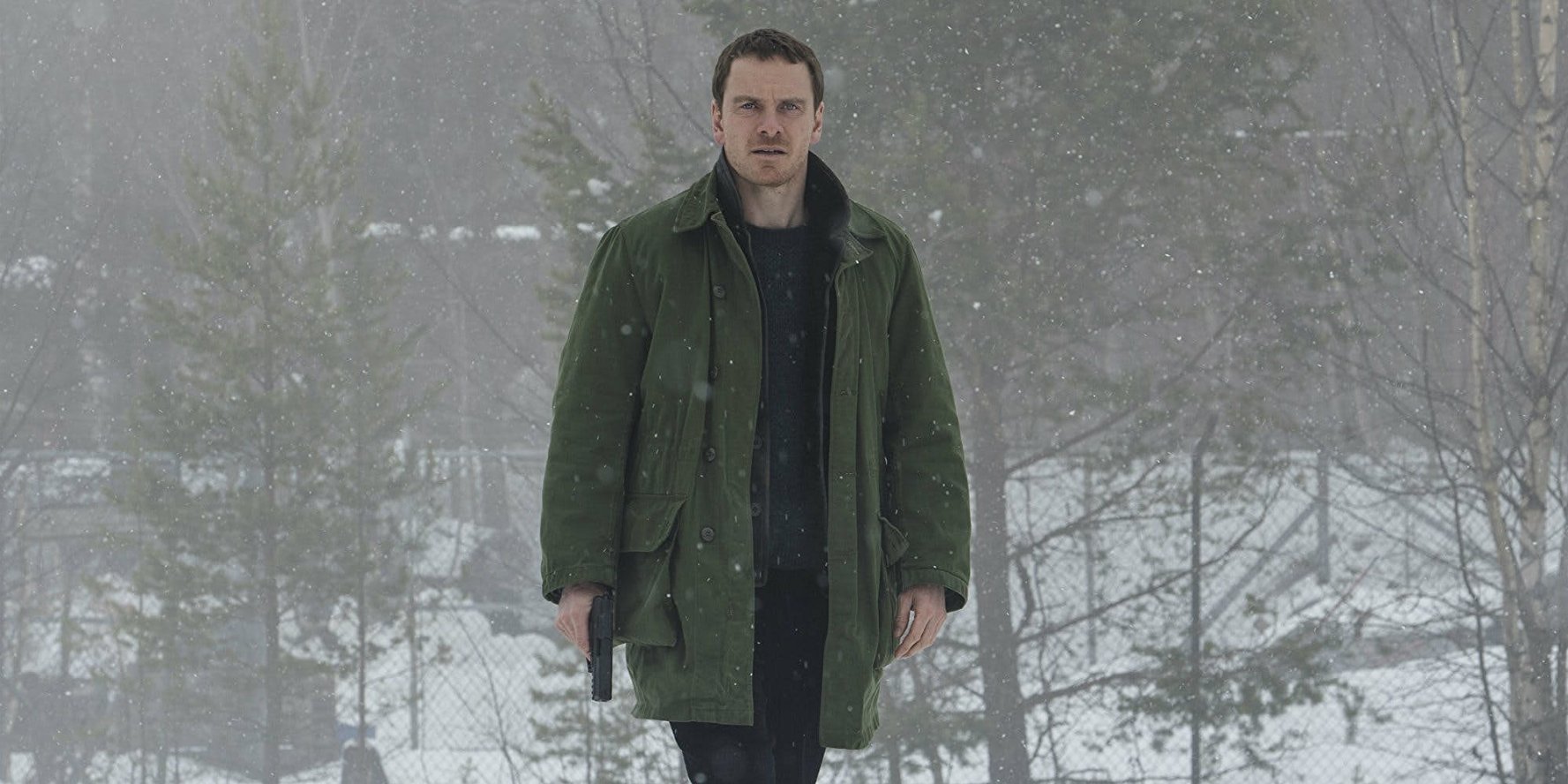 Figuring out the story is like following a trail of bread crumbs through a labyrinth. According to director Tomas Alfredson, the production schedule was so tight that key parts of the screenplay were left unfilmed and there was little the editors (Claire Simpson and frequent Scorsese collaborator Thelma Schoonmaker) could do to salvage a coherent storyline. The narrative problems go beyond mere plot holes. The story skips back and forth in time without rhyme or reason. Key scenes seem to be missing. Ambiguity abounds but not of the good kind. The book has been chopped up and reassembled. The fate of one character has been radically altered and a romance has been eliminated. It's almost as if the movie went into production with a one-page synopsis and the filmmakers made everything up as they went along.
The ending is so horrendous that it caused my jaw to drop. Even B-movies try to avoid this kind of thing. First, we have a scene in which the killer explains his motivation so the audience will understand. Then there's fight scene so chaotic that it's nearly impossible to figure out what's going on. Finally, the climactic confrontation ends with…an act of God. There's no other way to describe it. Even had the rest of the movie been perfect, the unsatisfying resolution would have crippled it. However, considering how bad the majority of The Snowman is, this is just another in a long list of reasons why the production should be avoided. (The ending bears little resemblance to what happens in the book – it was created out of whole cloth by the screenwriters for reasons only they could explain.)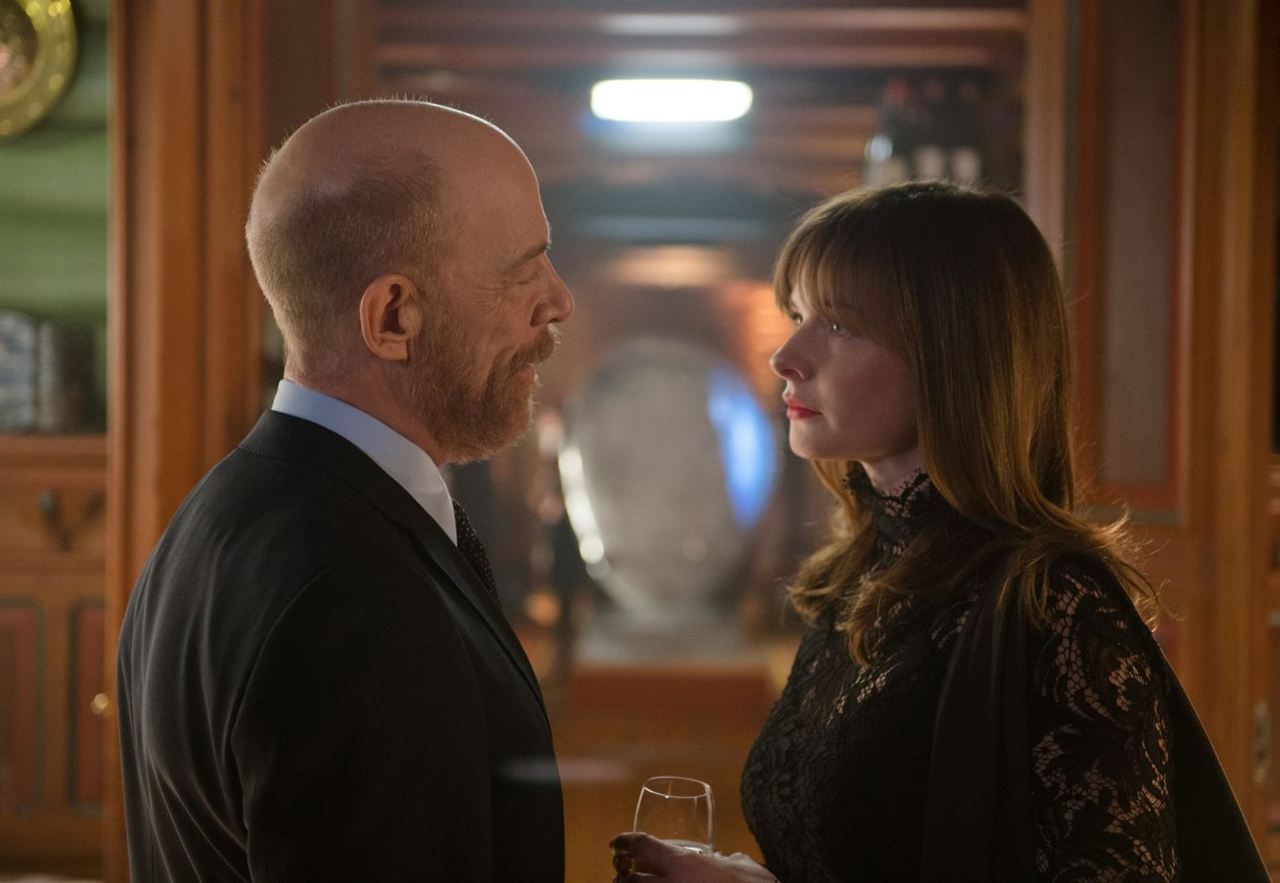 Distilled to its essence, the main narrative trajectory follows that of the novel. Detective Harry Hole (Michael Fassbender), the leader of an elite homicide squad in Oslo, begins an investigation into a series of murders that have one thing in common – all are committed under the watchful gaze of a snowman. Aided by a new recruit, Katrine Bratt (Rebecca Ferguson), a promising investigator with a secret past, Harry follows the clues, which lead to a high-profile businessman, Arve Stop (J.K. Simmons), and his doctor/pimp, Idar Vetlesen (David Dencik). The closer Harry gets to the truth, the more red herrings he discovers and, on several occasions, he realizes he has been following the wrong trail. Meanwhile, away from the job, Harry struggles with an unsatisfying personal life that involves a still-simmering connection with his ex, Rakel Fauske (Charlotte Gainsbourg), and obligations to her son, who views Harry as a father-figure.
At one point, The Snowman was perceived as a prestige project. Nesbo's novel is acclaimed and, when the rights were first optioned, Martin Scorsese was attached as the director. (Scorsese remained involved as an Executive Producer.) Talented actors like Michael Fassbender, Rebecca Ferguson, Charlotte Gainsbourg, and J.K. Simmons signed on. Scorsese's replacement, Tomas Alfredson, has a respectable resume that includes Let the Right One in and Tinker Tailor Soldier Spy. Somehow, the final product is considerably less than the sum of its parts. Like Tulip Fever, this is a case of a production going disastrously wrong along in so many ways that nothing could fix it.
---
Snowman, The (Sweden/U.S./U.K., 2017)
---

Three...better movies of this genre
worse movies of this genre
Three...better movies of Michael Fassbender
worse movies of Michael Fassbender
Three...better movies of Rebecca Ferguson
worse movies of Rebecca Ferguson
Three...better movies of Charlotte Gainsbourg
worse movies of Charlotte Gainsbourg