Vivo (United States/Canada, 2021)
August 04, 2021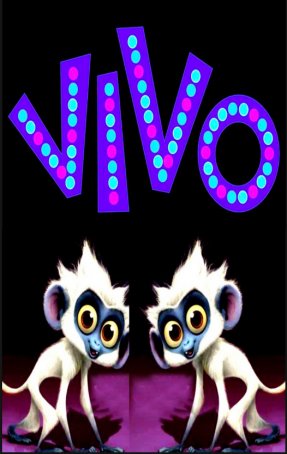 Back in the late 1980s, the team of Alan Menken and Howard Ashman gave new life to Disney animation by re-interpreting several classic stories as musicals. Unlike previous animated films that had incorporated the occasional song, Menken/Ashman approached The Little Mermaid, Beauty and the Beast, and Aladdin as if they were full musicals, complete with lavish song-and-dance numbers. The result was a new class of motion picture that became the Disney template for the next decade-and-a-half (only one non-Disney feature of that era, Anastasia, ascended to similar heights – and that was made by ex-Disney employees). By the end of the 20th century, animation underwent a radical change and, as a result, the Menken/Ashman approach became passe (although, on those occasions when it has been brought back post-2000, it has been generally well-received).
If there's any working talent who can revive the animated movie musical, it may be Lin-Manuel Miranda. Best known for the stage play Hamilton, Miranda was one of the driving forces behind Disney's 2016 release Moana, which hauled in a quarter billion dollars in the U.S. and more than $600 million worldwide. Vivo represents Miranda's second venture into the genre and one of the first high-profile non-Disney animated musicals to make it off the drawing board and into production. Originally intended for theatrical release, Vivo underwent a shift in its distribution pattern as a result of COVID and has instead become one of Netflix's highest profile family films and a direct challenge to Disney+'s dominance in that arena.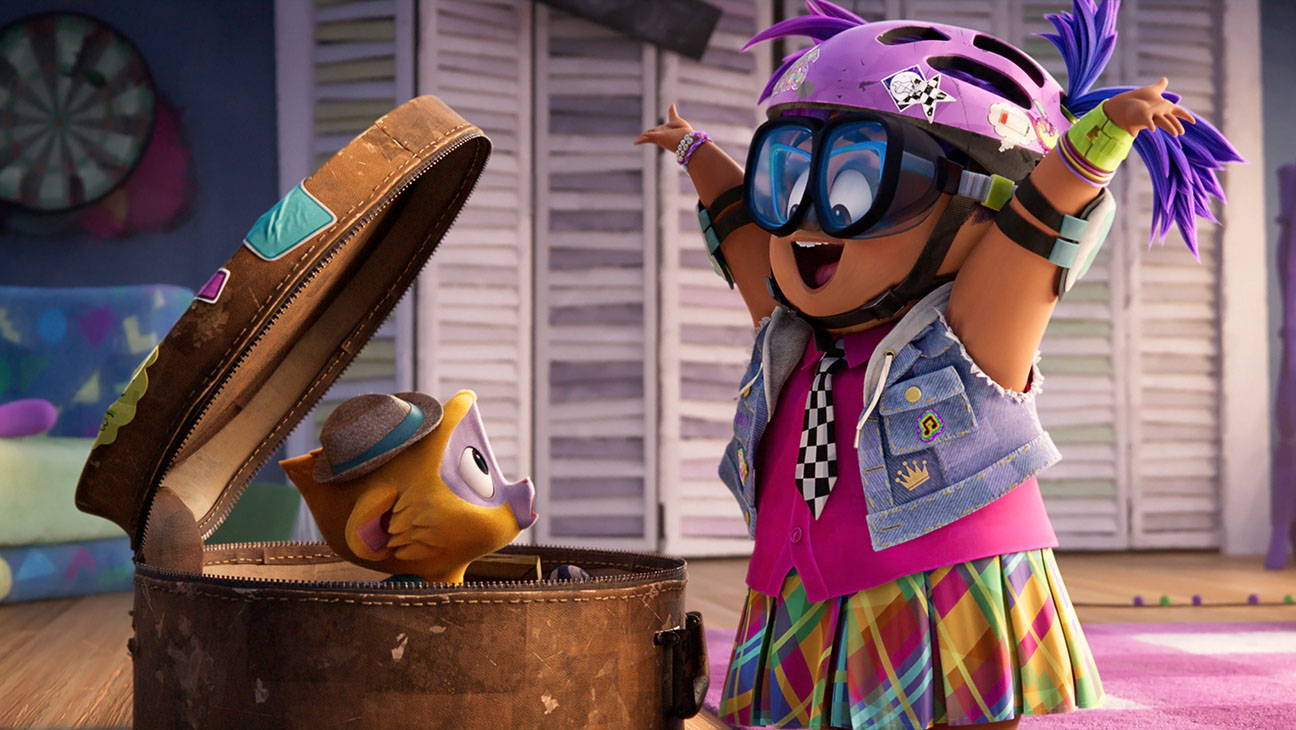 In this kind of film, the music matters. Miranda (who wrote the songs in cooperation with Alex Lacamoire) recognizes that and has used a mix of showstopping crowd-pleasers and less ostentatious interludes. Nothing in Vivo sounds forgettable – there are plenty of hummable tunes in the offering – and, more importantly, the numbers enhance the story rather than being force-fed into something originally intended to be an all-dialogue affair.
The story, which feels oh-so-Disney-like, focuses on Vivo (Miranda), an anthropomorphic kinkajou who entertains crowds in Havana with his human owner, Andreas (Juan de Marcos Gonzalez). Life is sweet for the animal-and-person team until Andreas receives an invitation from his long-lost love, Marta Sandoval (Gloria Estefan), to attend her farewell concert in Miami. Sadly, Andres dies before he can make the trip. To honor the old man's dying wish, Vivo decides to take a copy of a song Andres had written especially for Marta and hand-deliver it to her. His journey – from Havana to Key West to Miami – is filled with surprises, dangers, and a lot of singing. And, for a large portion of it, Vivo isn't alone. He's accompanied by the hyperactive, boisterous Gabi (Ynairaly Simo), whose "won't give up" spirit gives Vivo a chance to succeed.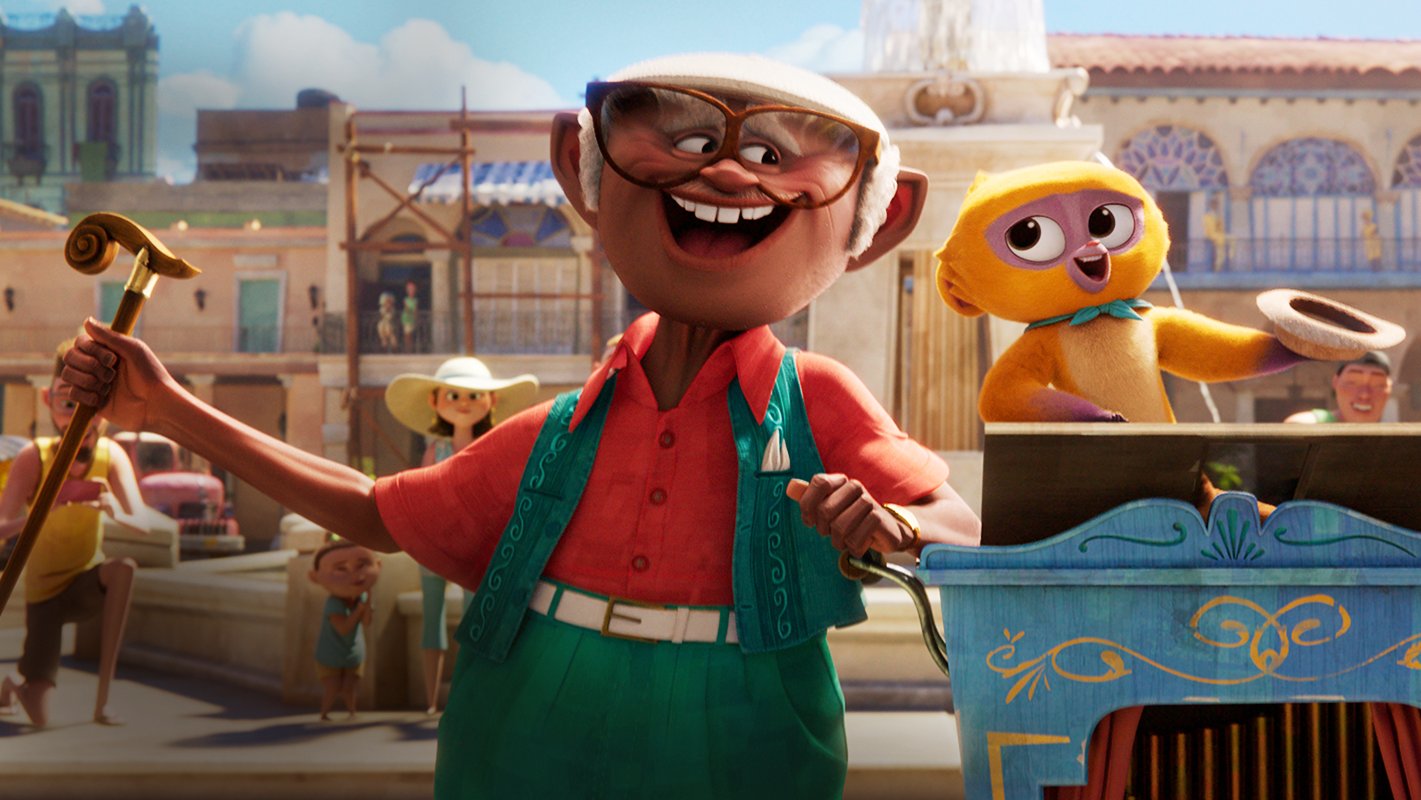 From a visual standpoint, Vivo is among the top tier of current animated films. The locations are brilliantly rendered and the human characters find the sweet spot between looking too real (which can be creepy) and appearing too cartoonish. Unlike many animated films, this one uses real-world locations for the action (Havana, Key West, the Everglades, Miami) and the care exhibited by the animators in replicating these places is evident in the finished product. Miami in particular "pops" – the bright, colorful shots of the city at night are eye-catching. Only in animation could the city be so magical.
It is often rightfully said that the best animated films work on two levels – one for kids, who enjoy slapstick comedy, action, and a fast pace, and one for adults, who prefer something more substantial. While Vivo doesn't approach the pinnacle achieved by Pixar's finest (Toy Story 3, for example), it offers enough to keep parents as engaged as their offspring. The film's approach to the subjects of death and grief is respectful and recalls Up. While a majority of the movie is a rambunctious road trip with a few call-outs to Studio Ghibli (Michael Rooker's Lutador the giant python would likely earn a smile from Miyazaki), there's heart in the evolving relationship between Gabi and Vivo and a solid emotional payoff at the end. This is one of the best, if not the best, animated films to have gone directly to Netflix.
---
Vivo (United States/Canada, 2021)
---
Three...better movies of this genre
worse movies of this genre
Three...better movies of Ynairaly Simo
(There are no more better movies of Ynairaly Simo)
worse movies of Ynairaly Simo
(There are no more worst movies of Ynairaly Simo)
Three...better movies of Lin-Manuel Miranda
(There are no more better movies of Lin-Manuel Miranda)
worse movies of Lin-Manuel Miranda
(There are no more worst movies of Lin-Manuel Miranda)
Three...better movies of Zoe Saldana
worse movies of Zoe Saldana