Movies starring Bebe Neuwirth Celebrity
Woody Allen's 1998 feature entry, Celebrity, is arguably his weakest film in half a decade, failing to reach the level of entertaining mediocrity attained by such middle-of-the-road features as Mighty Aphrodite and Deconstructing Harry, and falling...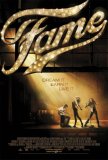 Fame
The 2009 version of Fame, which represents the feature debut of director Kevin Tancharoen (who has a few TV credits to his name, including the series "Dancelife," and was involved in a Britney Spears tour), uses the 1980 movie of the same name as i... How to Lose a Guy in 10 Days
One could easily make the argument that How to Lose a Guy in 10 Days is a perfectly acceptable diversion. Kate Hudson's Andie Anderson and Matthew McConaughey's Ben Barry are both affable individuals and, when the script allows it, there are fitfu... Jumanji
Apparently, the producers of Jumanji wanted this film to be a Jurassic Park for 1995's holiday season. If so, it's a badly misplaced, and ultimately futile, hope. For, although no one would suspect Steven Spielberg's 1993 dino-picture of having a...