Movies starring Bill Cobbs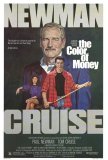 Color of Money, The
The Color of Money is a good movie, but perhaps not a good sequel. In revisiting the shady, obsessive world of former pool shark Fast Eddie Felson (Paul Newman), Martin Scorsese provides us with a character so different from the one found in Rober... Night at the Museum
With a cast featuring Ben Stiller, Owen Wilson, Robin Williams, and Ricky Gervais, one has a right to expect something amusing from Night at the Museum. Oddly, not only is the movie unfunny, but it rarely tries for laughs. The only jokes in the pr...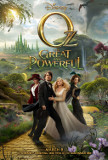 Oz the Great and Powerful
Oz the Great and Powerful is director Sam Raimi's prequel to The Wizard of Oz. This new vision of The Land of Oz is an imaginative mix of live-action and CGI that pays homage to the iconic images and timeless sense of wonder in the classic The Wiza...