Movies starring Danielle Panabaker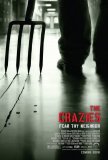 Crazies, The
The Crazies, which is based on the 1973 George A. Romero film of the same name (Romero gets an Executive Producer credit for this one), continues the trend of recent films to delve into apocalyptic scenarios. Granted, in this case, it's just a smal...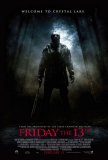 Friday the 13th (2009)
Sometimes I wonder if there's a point to reviewing something like this. Then again, if I shared my thoughts about Sex and the City, why not Friday the 13th? Let's get this out of the way at the start: If all you're looking for is breasts, blood, ... Mr. Brooks
Mr. Brooks is a curious mix of the campy and the intelligent, of high concept and low psychology. In spite of these contradictions, or perhaps because of them, it works. This is a tense and engaging thriller, the kind of movie where the audience m... Sky High
Initially, Sky High looked like it was going to be one of the summer's throw-away movies - a family comedy with suspicious similarities to last year's The Incredibles. Imagine my surprise when I discovered that not only is Sky High too good to be ...