Movies starring Edward Asner Elf
Elf is being hailed in some quarters as the next great Christmas classic. The people making such a pronouncement must have seen a different cut of the movie than the one shown to me. Elf is a feather-light motion picture that embraces the Christm...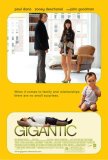 Gigantic
Gigantic is an offbeat romantic comedy that almost - but not quite - works. The characters and situations are a little too quirky for their own good. Everyone is skewed off-center and, while that can be charming in small measures, Gigantic overdo... Hard Rain
All through its production and into the early days of its initial, aborted pre-release publicity, Hard Rain bore the appropriate moniker of The Flood. Ultimately, however, Paramount Pictures, nervous that this movie would be confused with 1996's o...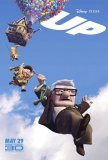 Up
A film like Up makes it clear that Pixar has moved beyond the point where it feels the need to pander to children. Unlike its main animation competitor, Dreamworks, Pixar allows sophisticated themes and ideas to seep into its movies. Everything d...