Movies starring Emma Booth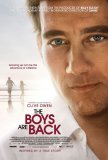 Boys Are Back, The
It is said that films are not made about fully functional families because their stories are inherently uninteresting. The Boys Are Back shows that dysfunction doesn't necessarily equate to compelling. There's nothing terribly wrong with this lei... Introducing the Dwights
Introducing the Dwights is a coming of age story that (thankfully) doesn't play coy with issues of sexuality. The film, from Australian director Cherie Nowlan, doesn't always move smoothly (it has a tendency to jump around a little, especially in ...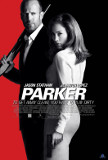 Parker
Parker delivers just about what the average viewer would expect from it: a Jason Statham-flavored action thriller (as opposed to, say, a Matt Damon-flavored action thriller or a Rock-flavored action thriller). Statham, like John Wayne in his heyday...