Movies starring Geraldine Chaplin Age of Innocence, The
It's New York City in the 1870s, a society ruled by expectations and propriety, where a hint of immorality can bring scandal and ruin. This is an America every bit as Victorian as her contemporary England. Into this world arrives Countess Ellen O... Chaplin
Chaplin is Sir Richard Attenborough's account of the life and times of film great Charlie Chaplin. The story picks up in 1894, when Charlie is five, and lasts until 1972, five years before his death in 1977. Along the way, Attenborough gives us g... Jane Eyre
In an era when movies are again turning to classic literature for inspiration, it was only a matter of time before a new version of Charlotte Bronte's Jane Eyre reached the screen. One of the best-loved of all the Victorian novels, Jane Eyre combi... Nashville
Not only is Nashville the title of Robert Altman's 1975 cinematic masterpiece and the name of the city in which the action is set, but it is the biggest and most colorful character on a palette crammed with well-developed, interesting individuals. ... Orphanage, The
The Orphanage is an effective mixture of horror and fantasy, with the supernatural bleeding into dreams that teeter on the brink of reality. It employs a similar, although not identical, approach to the one that marked 2006's late-year success, Pa... Talk to Her
Almodovar is back, following up his 1999 award-winning sensation All About My Mother with another success, the aptly-titled Talk to Her. Over the years, Almodovar (one of the few filmmakers who is recognized by only his surname) has been known for ...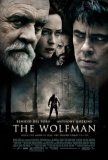 Wolfman, The
All of the great Universal horror movies from the 1930s and 1940s have now been remade: Dracula, Frankenstein, The Mummy, and The Wolf Man. Over the years, there have been numerous cinematic encounters with lycanthropy, but The Wolf Man is to were...