Movies starring Helena Bonham-Carter Corpse Bride
Note: I suppose the official title of the movie is Tim Burton's Corpse Bride, presumably to distinguish it from William Shakepeare's Corpse Bride or Jane Austen's Corpse Bride. The wordiness seems silly so, for the purposes of this review, the fil...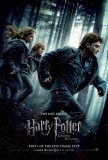 Harry Potter and the Deathly Hallows I
From a purely business standpoint, the decision to bifurcate Harry Potter and the Deathly Hallows is a winner. Instead of cashing in about $300 million at the domestic box office, Warner Brothers can now count on at least $600 million (bigger worl...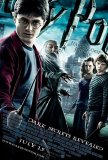 Harry Potter and the Half-Blood Prince
Harry Potter and the Half-Blood Prince represents the immensely popular series' first outing without the net of having new books waiting in the wings. As far as the written word is concerned, Harry's tale is done. Cinematically, there are still t...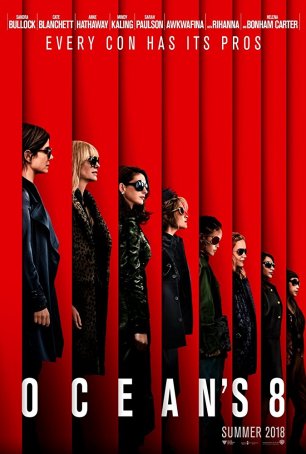 Ocean's Eight
There are three rules for any self-respecting heist movie: (1) the caper should be interesting, convoluted, but easily explained/decoded at the end; (2) although no heist is airtight, the holes shouldn't be apparent to the audience in real t... Wallace & Gromit: The Curse of the Were-Rabbit
After a 10-year absence, Aardman Animation's foundation characters, Wallace & Gromit, have returned. The clay man and his dog, who were featured in three animated shorts between 1989 and 1995, were left out in the cold when Nick Park and his crew ...