Movies starring Joel David Moore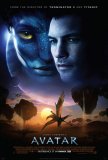 Avatar
Screened in standard (non-IMAX) digital 3D. Avatar has been described as a "game-changer," and perhaps it is. I'll leave that for future historians to determine. What I can say with some assuredness is this is the most technically amazing motio... Dodgeball
Of course, Dodgeball isn't a true underdog anything, but that's all part of the joke. A blistering satire of feel-good sports movies, this film makes its mark via the most direct route: it lampoons by adopting the tried-and-true "straight" formul... Grandma's Boy
For those who think reviewing films is easy and fun, I offer Grandma's Boy as my rebuttal. That's 96 minutes (plus travel time) and $6.00 (matinee price) that I'll never get back, no matter what I write here. Legal theft. This is one of those mov... Hottie and the Nottie, The
Every February it seems there's something like The Hottie & the Nottie - a cinematic excursion so horrific that it's an insult to bad movies to call it a bad movie. One question that might cross the curious movie-goer's mind is who in his/her righ...