Movies starring Kevin Corrigan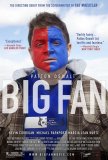 Big Fan
There are different kinds of sports fans. The casual aficionado will check the papers for game results and occasionally watch the broadcast (or part of one) of an event and, while he (or she) will not be indifferent to the victory or loss of a fav...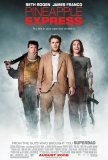 Pineapple Express
It has been said that the only way to truly enjoy a stoner comedy is to smoke a joint before watching it. Considering the quality of some of the movies wedded to this genre, I'm tempted to believe that. Thankfully, Pineapple Express is an excepti... Scotland, PA
In high school, teachers spend a great deal of time guiding students through the rigors of Shakespeare's tragedies and histories, but what about the comedies? Much Ado About Nothing, The Merchant of Venice, The Taming of the Shrew, Macbeth... Yes, ...