Movies starring Gary Cole Brady Bunch Movie, The
The Brady Bunch Movie, the natural culmination of a '90s revisionist Brady fad, is part homage and part parody. It takes the inimitable clan of eight and time-transports them, '70s attitudes and dress style intact, into 1995. Instead of being reg... Breach
No matter how compelling and intriguing a real-life story may be, it doesn't necessarily translate into an equally compelling and intriguing motion picture. Breach is a case in point. Based on the widely publicized case of turncoat FBI agent Robe...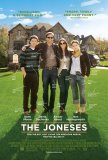 Joneses, The
We all know the phrase "Keeping up with the Joneses," and so does first time writer/director Darrick Borte, who has used that as the basis for his debut, called (appropriately enough) The Joneses. The subject matter is simple enough: Borte has ele... One Hour Photo
One Hour Photo is an actor's triumph - a fitting destination for Robin Williams to reach after essaying increasingly darker and more dysfunctional characters in films like Death to Smoochy and Insomnia. The actor, who once was known almost exclusi...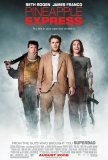 Pineapple Express
It has been said that the only way to truly enjoy a stoner comedy is to smoke a joint before watching it. Considering the quality of some of the movies wedded to this genre, I'm tempted to believe that. Thankfully, Pineapple Express is an excepti... Ring 2, The
As far as I'm concerned, it's official: Hollywood has lost the art of how to make horror films. Consider this year's entries as Exhibit A - everything from White Noise to The Ring 2 has been horrible. There's not a worthwhile film in the bunch. ... Talladega Nights
Talladega Nights (subtitled, The Ballad of Ricky Bobby) is, in many ways, just like every other Will Ferrell comedy: take some satire, add some hit-and-miss jokes, throw in a lightweight storyline, and let the lead actor be the catalyst that crysta...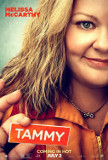 Tammy
Tammy is a road trip movie and, like many road trip movies, it embraces a meandering, aimless tone. It's often said for films of this sort that it's the journey that matters, not the destination. Unfortunately, in this case, neither is worth the pr... Win a Date with Tad Hamilton
One reasonable way to judge a romantic comedy is to ask how strong a rooting interest the viewer has in the coupling that is destined to occur at the end of the film. In Win a Date with Tad Hamilton!, the desire is lukewarm. The central flaw here...